Solid Waste Program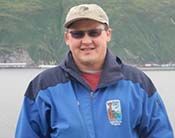 Bob Blankenburg, P.E. Alaska contains over 215 municipal landfills in communities across the state. In addition, over 115 waste storage, treatment, or disposal facilities support Alaskan industries, including the oil and gas development, mining, timber, construction, fishing, and tourism industries. The ADEC Solid Waste Program regulates health and environmental compliance at these facilities through a combination of design review, permits and authorizations, inspections, monitoring, and compliance assistance. Program staff are dedicated to improving compliance and permitting at all solid waste facilities in Alaska.
*Septic systems are regulated by the Division of Water - Wastewater Discharge. Contact them with questions at 907-269-7673.
Landfill Search
SWIMS database contains information on all landfills in the state. You can find permits, inspection reports, and contact information for each site.
This map allows you to search for landfills by location. Sites are also linked to the SWIMS database to find additional information for them.
Community Outreach and Education Project
We are conducting outreach and training in rural communities on their particular solid waste management. Find out more on our Outreach and Education page.
Solid Waste Trainings
Integrated Solid Waste Management Planning Training AND Backhaul Training (Combined Training)
The ISWMP training is designed specifically for communities in rural Alaska and participants will work on a laptop with an Alaska plan template. By the end of the training, you will have a draft of a solid waste plan specific for your community. The Backhaul training will cover collecting, storing, packaging, and shipping wastes such as batteries, electronics, and lights, and will also include DOT Hazardous Materials Regulations for shipping hazardous wastes.
Get application and more information at Zendergroup.org. Contact Simone Sebalo at Zender Environmental 907-277-2111 for more information.
January 22-26, 2018, Anchorage, Alaska - no fee
Rural Alaska Landfill Operator (RALO) Training
The RALO course is for the designated landfill operator and administrator in a village with a Class III landfill or open dump, and focuses on the duties of the landfill operator, their personal safety and the safety of the village. Emphasis is placed on the importance of the landfill operator's role to keep the village clean and the landfill free from harmful substances. Participants will learn about landfill regulations and requirements, household hazardous waste, waste separation and screening, waste reduction and segregation, recycling, personal protection equipment and much more.
March 6-8, 2018 - Anchorage
April 10-12, 2018 - Anchorage
May 8-10, 2018 - Klawock
Solid Waste Monthly Teleconference
The Northern and Interior Region host a monthly forum for all of us working towards improving solid waste management in rural Alaska to meet and share information with each other. The topics are flexible and can be adjusted to accommodate new and pressing issues. If you are interested in participating or just listening in, please see the monthly topic and register online.
WEAR Project
The Solid Waste Program conducted a 4 year Waste Erosion Assessment and Review (WEAR) project to inventory landfills, contaminated sites, tank farms, and other sites of environmental concern. These sites were then prioritized based on their erosion and contaminant risk with the 20 highest ranked sites receiving a Detailed Action Plan.
We visited 124 communities to throughout the project and created a Community Report for each community. Each of these reports can be found on the Community Reports page.
The Final Report was completed in May 2015 and is available on the WEAR Project page. There is no additional work for this completed project.