F/V Capt'N Andrew
Location

Approximately 4.5 miles southeast of King Cove, at the west side of the entrance to Belkofski Bay, at approximately 55° 01.512 N, 162° 13.459 W.

Time/Date

The 58-foot fishing vessel Capt'N Andrew went aground near Bold Cape/Table Rock, southeast of King Cove, at approximately 6:00 AM on March 6, 2011. ADEC was notified of the incident by the US Coast Guard at 6:40 AM on March 6, 2011.

Spill Id

11259906501

Product/ Quantity

The owner of the Capt' N Andrew reported that approximately 2,000 gallons of diesel fuel and 450 gallons of lube and hydraulic oils were on board when the vessel grounded. In addition, the owner reported that 110,000-120,000 lbs of Pacific cod were in the fish holds of the vessel.

Cause

The cause of the incident is under investigation by the US Coast Guard.
ADEC Situation Reports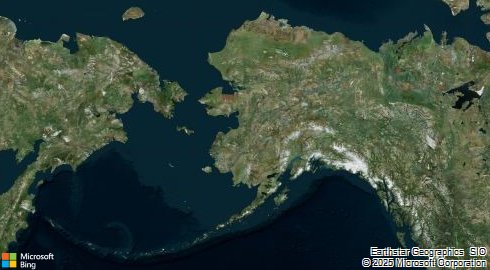 Contact Information
Photos
Images may be downloaded for free and used in publications provided credit is given to the source.
The F/V Capt'N Andrew aground approximately 4.5 miles southwest of King Cove, Alaska, near the west entrance to Belkofski Bay at approximately 55° 01.512N - 162° 13.459 W. Photos taken by the USCG during an overflight the afternoon of March 7, 2011. Click thumbnail for larger view