Request to Divide the FNSB PM2.5 Nonattainment Area
On November 20, 2015, Alaska submitted a Request (PDF) to EPA to redesignate the boundary of FNSB PM2.5 Nonattainment Area by dividing it into two separate areas. The request would divide the area along Badger Road (see map below), resulting in a western area containing Fairbanks and an eastern area containing North Pole. The Technical Support Document (PDF) evaluates ten factors EPA uses when designating areas and explains why the area should be divided. Having separate eastern and western areas would allow air quality plans and controls that best fit the situation in each area. EPA has up to 18 months (May 2017) to evaluate and either approve or dissapprove the request. Regardless, DEC anticipates EPA will reclassify the current Nonattainment Area as serious in July of 2016. Upon reclassification as a serious Nonattainment Area, several Contingency Measures will begin and DEC will have 18 months to submit a serious air quality plan to EPA.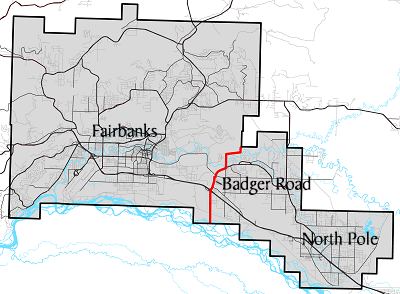 Fairbanks had a clean data year in 2014, the 98th percentile was 34.5 µg/m3. The current design value for 2012-2014 is 40 µg/m3. Fairbanks can have another clean data year and reduce the design value to below 35 µg/m3 by keeping the air clean this winter.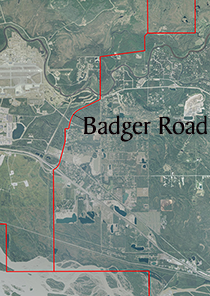 North Pole experiences much higher levels of PM2.5 pollution than Fairbanks. The 2014 98th percentile was 138.3 µg/m3 and the 2012-2014 design value was 139 µg/m3.
Help Improve Air Quality:

Stay aware of current Air Quality Conditions and Advisories.
Switch to cleaner fuels such as heating oil or natural gas on bad air days.
Burn only dry wood in EPA certified stoves.
Plug in vehicles at 20° and colder.

Indicates an external site.