Up to $800,000 in Alaska Clean Water Actions Grants Available
Local organizations sought to help improve State's high priority water bodies
For immediate release — September 19, 2018
Contact: Chandra McGee, Division of Water, 907-451-2140, chandra.mcgee@alaska.gov
Juneau, AK — Up to $800,000 may be available for clean water projects for the next two years through the Alaska Clean Water Actions (ACWA) grants. The Department of Environmental Conservation (DEC), along with the Departments of Natural Resources and Fish & Game, solicit proposals for clean water projects to be funded through ACWA grants. Projects may be implemented over two years, beginning in 2019 and closing out in early 2021. This change to two year projects better accommodates field sampling and short construction seasons.
The ACWA grant program is one opportunity where the State of Alaska can direct federal monies to projects the state believes are important. The funds are granted to local communities and citizens groups for projects that monitor and restore Alaska's high priority water bodies.
"The ACWA grant program is an important tool to improve water quality statewide. Projects could cover monitoring, watershed planning, protection or restoration efforts, and green infrastructure," said Andrew Sayers-Fay, DEC's Division of Water director.
The solicitation opens September 20, 2018. All applications must be submitted online by 5 p.m., November 5, 2018.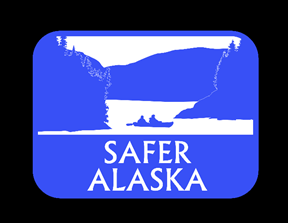 Indicates an external site.