Department of Environmental Conservation becomes lead agency on Borough Air Quality
For immediate release — October 26, 2018
Contact: Laura Achee, 907-465-5009
Fairbanks — On Friday, October 26 the Alaska Department of Environmental Conservation Division of Air Quality announced new ways Fairbanks North Star Borough residents can receive air quality alerts and forecasts.
Stage 1 and Stage 2 Alerts can be viewed or received by:
"It is important residents receive the alerts and take appropriate action to protect their own health and that of their neighbors," said Denise Koch, Air Quality Division Director.
Alerts are as follows:
Stage 1 alerts are called when the 24-hr rolling averaged concentration reaches or exceeds 25 micrograms per cubic meter. Typically during a Stage 1, only those with a FNSB issued Stage 1 waiver or a No Other Adequate Source of Heat (NOASH) waiver may continue to burn.
Stage 2 alerts are called when the 24-hr rolling averaged concentration reaches or exceeds 35 micrograms per cubic meter. During a Stage 2 alert, all use of solid fuel-fired heating devices should be suspended until the alert expires or is canceled. Residents should rely on their home's cleaner source of heat (such as a gas or fuel oil fired furnace or boiler or electric baseboard heaters) until the alert is cancelled or has expired. Only residents with NOASH waivers may burn.
Any additional exceptions to the suspension of use of a solid fuel-fired device will be identified in the alert announcements and posted on DEC's advisories webpage.
DEC will honor all Stage 1 and Stage 2 (NOASH) waivers issued prior to October 25, 2018 for this winter season, through April 1, 2019.   Those who have not applied for a NOASH waiver and wish to do so will find the NOASH waiver application form (PDF) on DEC's website along with instructions on how to submit it to DEC's division of Air Quality. DEC will not issue new Stage 1 waivers for this burn season.
"As the state takes over a number of the duties the Fairbanks North Star Borough gave up with the passage of Proposition 4, we want to assure residents we will continue to work cooperatively with them,"   said Koch.  "However, the federal and state laws have not changed and we must continue to work diligently to assure all residents have safe air to breathe. DEC will be conducting outreach and enforcement as necessary."
Koch added that DEC is looking forward to receiving the final recommendations from the stakeholder group reviewing possible measures the community can take to reduce particulate emissions from all sources.  "We are fast approaching the federal deadline to submit the Serious Area plan to EPA and want to continue to build consensus in the community on the actions that will be needed."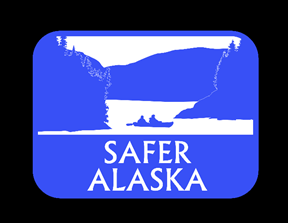 Indicates an external site.