Food Services/Retail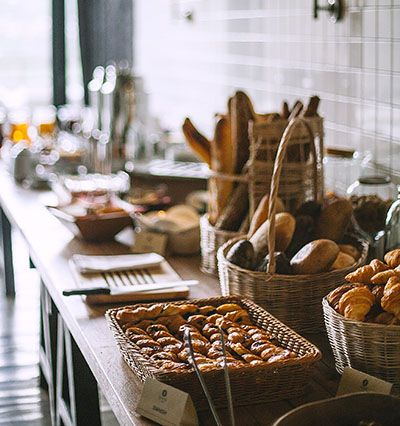 Do you own or operate a restaurant, market, food truck, temporary event, or cannabis dispensary?
Below are resources for you. If you cannot find the information you need, please contact an Environmental Health Officer in your area.
| Title and Link to Page | Description |
| --- | --- |
| Cottage Food | Retail - Alaska Food Code allows the sale of non-potentially hazardous foods sold directly to the consumer without a permit as long as certain conditions are met. |
| Food Services and Markets | Retail - Restaurants, grocery stores, caterers |
| Temporary Camps | Retail - Temporary Camps define food service at a camp serving less than 24 individuals each day |
| Mobile Food Units | Retail - Resources for those who operate mobile units such as food trucks or hot dog carts |
| Traditional Foods | Retail - The donation of traditional wild game meat, seafood, plants, and other food to a food service of certain institutions or nonprofit programs |
| Meat and Seafood Markets | Retail - Guidance and regulations related to retail meat and seafood markets |
| Farmers Markets | Retail - Requirements for selling food at a farmers market |
| School Food Service | Retail - Resources for creating HACCP Plans, Standard Operating Procedures, and links to other agencies relevant to Food Service in schools |
| Temporary Food Service | Retail - Guidance for those planning to serve food at a fair, carnival, festival, bazaar, public exhibition, promotional event, potluck, political event, etc. |

Indicates an external site.