Safe and Effective Sanitizing Products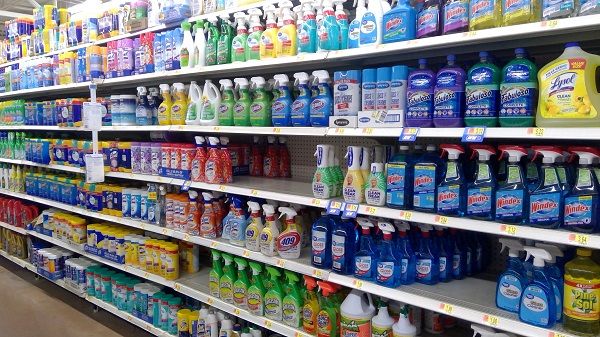 DEC is advising Alaskans to look closely at the products they are buying to sanitize surfaces where they live and work, and to make sure the products are safe and effective.
"The demand for surface sanitizers is well beyond what the regular manufacturers can produce," said Karin Hendrickson, Pesticide Program Coordinator. "We're seeing sanitizers for sale in Alaska from unfamiliar suppliers, and some of these products may not be effective or even safe to use."
For surface sanitizers, such as wipes, Alaskans should look for an Environmental Protection Agency (EPA) registration number on the package. This number ensures that the product is safe, effective, and legal for people to use as a sanitizer.  
Before registering a product, the EPA analyzes each product's contents and manufacturing process to be sure it will be effective. There are several things that can limit how well a product will sanitize surfaces: does it have effective ingredients? Is there enough of it to work? Has it been manufactured and packaged in a way to preserve the active ingredient?
The EPA also reviews whether the contents of a product are safe for consumers, animals, and the environment. They require safety information to protect consumers, such as the need to wear gloves, first aid instructions, and other protective measures.
"One thing that we're seeing is products that are manufactured as hand wipes being sold as surface wipes," said Hendrickson. "Sanitizing surface wipes are not the same as sanitizing hand wipes. Products that state they are for cleaning hands should only be used for cleaning hands. They may not be effective for sanitizing surfaces. Check the package for the intended use of the product and for an EPA registration number before you use it."
You can find more information on EPA's evaluation and approval process on their Antimicrobial Pesticide Registration web page.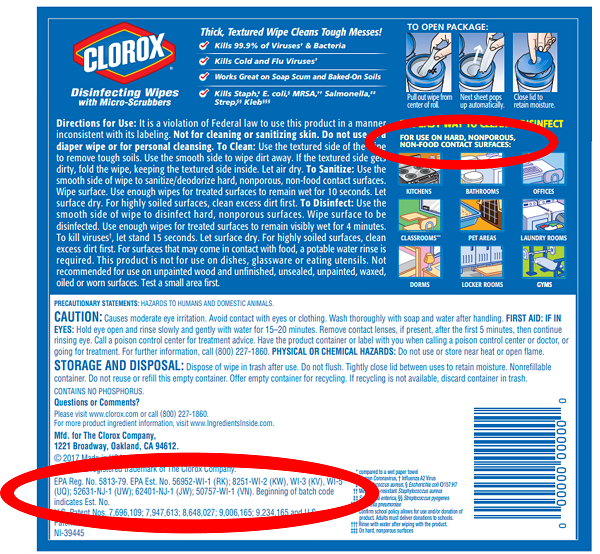 Indicates an external site.