Solid Waste Monthly Teleconferences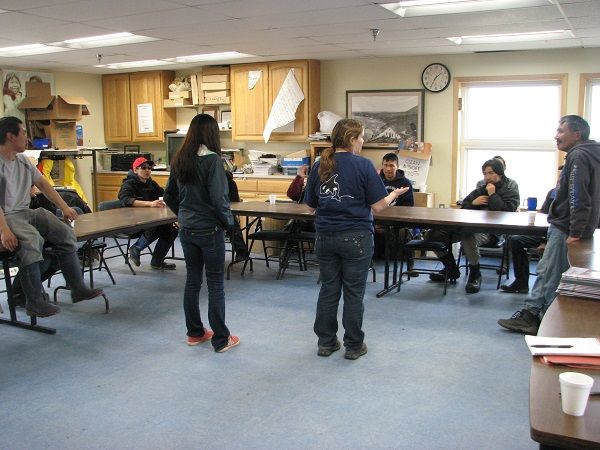 In-person Trainings Gone Teleconference!
This is the monthly Northern and Interior Alaska Solid Waste Training and Teleconference. This is a completely free teleconference with a 800 number for use by all participants. No one is ever required to talk if they don't want to. This is meant to be a relaxed and casual conversation about topics that are relevant to rural Alaska, so that everyone can succeed.
We regularly have special guests speak about how they accomplished a specific project in their community, so be sure to check those out if you want to learn firsthand everything there is to know about fencing, signage, clean-up projects, or backhauling.
This teleconference occurs on the last Tuesday of each month from 3:00 pm - 4:30 pm, November - May. In December we have a few extra that are dedicated to our hard working IGAP staff, who are trying to get their grant paperwork done before the due date in January.
We're always working to improve our presentations, so we will wait and post the most recent one close to each call.
November 24: What Should a Rural Landfill Should Look Like: Landfill Designs and the Visual Waste Index
December 15: Part 1: What is Possible As an IGAP Coordinator (This will include an introduction to technology that is within reach for an IGAP budget)
December 22: Part 2: IGAP Workplan and Budgets. (One-on-one sign-up is available to those who attend)
January 26: Fun Technology and Supplies Used in Rural AK Solid Waste Programs
February: Solid Waste Management Plans: A Live Update of an Old Plan
March: Solid Waste Grant and Funding Opportunities

Indicates an external site.