Mat-Su - Butte - PM2.5
The Butte area of the Matanuska-Susitna Borough has experienced elevated levels of fine particulate matter (PM2.5). Air quality monitoring data indicates that the area may exceed the PM2.5 National Ambient Air Quality Standard (NAAQS) of 35 micrograms/cubic meter. If the area continues to experience elevated levels of PM2.5, EPA may designate the area as a nonattainment area. Information on this page can help residents understand the issue and learn what actions they can take to improve air quality.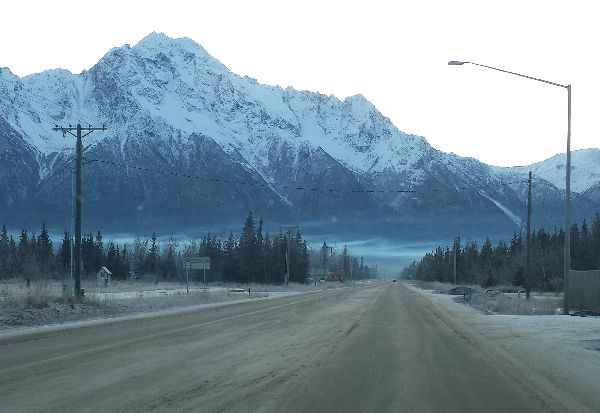 (Photo Taken December 14, 2014 (24-Hr PM2.5 Average = 51.21 µg/m3))
98th Percentile PM2.5 24-hr Average Concentration, µg/m3
2015
2016
2017
Design Value
Cannot Exceed*
37.9
29.2
26.2
31.1
35.4
*Compliance with the 24-hr PM2.5 National Ambient Air Quality Standard (NAAQS) is determined using three years of air monitoring data. The design value (DV) is an average of 98th percentile 24-hr average PM2.5 concentrations over three years. The 2014-2016 DV is 35.1 µg/m3. The NAAQS is currently 35 µg/m3, an area is considered to violate the standards if the DV is 35.5 µg/m3 or above.
Current Air Quality
Air Quality Monitoring Data
Outreach & Education
Projects By ADEC
Complaint Form
Map
Monitoring Plan
Health and Safety
Other Links