DEC History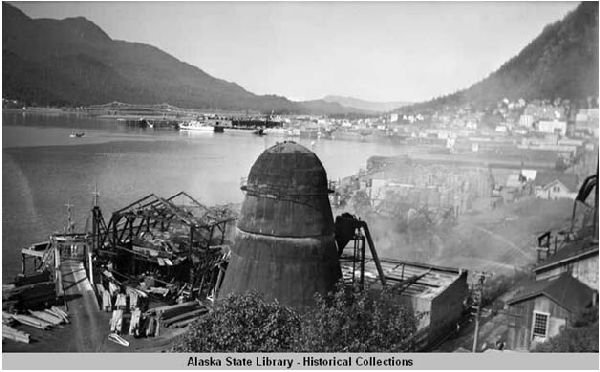 Wood waste burners, also known as "teepee" or "beehive" burners, were frequently used in Southeast Alaska prior to the founding of the Department of Environmental Conservation. This one, once located on the Juneau harbor, was photographed in 1949.
When Alaska became a state in 1959, protection of Alaska's ecosystems fell to the Department of Health. In 1971, the Alaska Legislature formed the Alaska Department of Environmental Conservation, transferring authority to the new department. The legislation set out DEC's mission as follows: "to conserve, protect and improve its (Alaska's) natural resources and environment and control water, land and air pollution in order to enhance the health, safety, and welfare of the people of the state and their overall economic and social well being." For nearly 50 years DEC has been working to do just that.

Indicates an external site.