Environmental Crimes Unit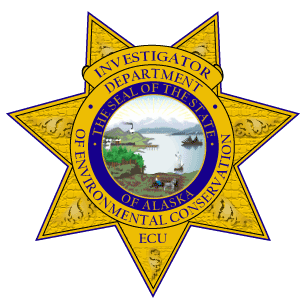 The Alaska Department of Environmental Conservation has primary responsibility for the enforcement of laws governing the protection of water, land and air quality. Normally these laws are enforced by the regulatory staff through administrative or civil remedies. However, when polluting or environmentally harmful conduct becomes criminally negligent, criminal enforcement must be considered. In addition to threatening the quality of Alaska's environment, nearly all environmental crimes involve a risk to public health, now or in the future.
The Environmental Crimes Unit, with offices in Anchorage and Fairbanks, is staffed with two sworn peace officers, an Administrative Assistant, and an Assistant Attorney General from the Department of Law, Office of Special Prosecution and Appeals. The ECU enforces the State's environmental laws by investigating cases, collecting evidence, and providing legal guidance to assist in the prosecution of criminal conduct that threatens public health and the environment.
Examples of environmental crimes investigated by the ECU
Air emissions of toxic pollutants resulting from inadequate or nonexistent pollution control
Illegal discharges into surface waters or municipal sewer systems that threaten public safety, cause costly damage to infrastructure and impact important aquatic resources
Illegal handling, transportation and disposal of hazardous wastes
Industry-wide ocean dumping by cruise lines, cargo ships and other vessels
Oil spills that damage beaches, near-shore marine and other sensitive habitats
False statements related to submissions to DEC that threaten the integrity of environmental protection programs
Pesticide violations, which cause evacuations, sickness or death in humans or wildlife
Get Involved
Criminal Investigations arise from a variety of sources, including tips from DEC offices and the EPA, concerned citizens, anonymous tips, and information from other law enforcement organizations. Report a Suspected Violation or Crime
For more information, please contact:
Travis Williamson, Chief Investigator
Environmental Crimes Unit
Dept. of Environmental Conservation
555 Cordova Street
Anchorage, AK 99501
Office: 907-269-7567
Email: travis.williamson@alaska.gov

Indicates an external site.