Cook Inlet Geographic Response Strategies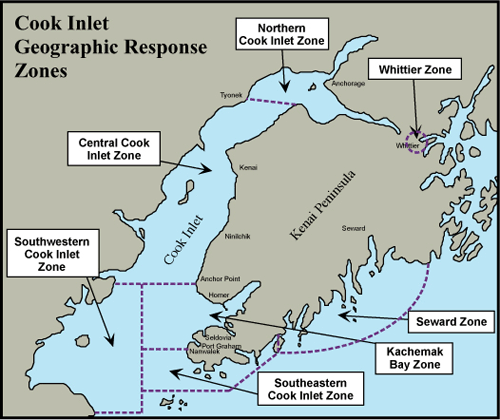 The Cook Inlet Geographic Zone is further subdivided into seven GRS Zones. At this time, there are no GRS within the Whittier Zone. 
Cook Inlet GRS Zones
The Geographic Response Strategies (GRS) and tactics described on this site and in the area plans, are NOT prescriptive in nature. They are recommended deployment configurations for initial responders. They can, and should, be adjusted to fit the current situation and environmental conditions.
For More Information
See the GRS Links menu on this page (includes links to GRS frequently asked questions, site evaluation forms, draft GRS updates pending approval, and more)
Contact DEC at dec.spar.grs@alaska.gov