Fairbanks Particulate Matter PM2.5
A portion of the Fairbanks North Star Borough, including the City of Fairbanks and the City of North Pole, was designated as a PM2.5 Nonattainment Area in December 2009. These areas exceed the health based 24 hour PM2.5 National Ambient Air Quality Standard (NAAQS) of 35 micrograms/cubic meter.
Analysis shows that local emissions from wood stoves, burning distillate oil, industrial sources, and mobile emissions contribute to particulate pollution. For planning purposes, PM2.5 is primarily a concern during the winter months (October through March) when extremely strong temperature inversions are frequent and human-caused air pollution impacts increase. Summertime wildland fire smoke is also a health concern, but is considered natural and uncontrollable.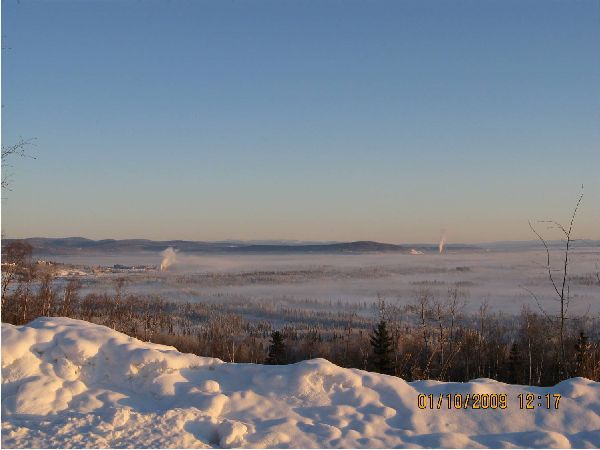 Air Quality Plan (SIP)
Air Quality-Current Conditions
Air Quality Forecasts & Advisories
Projects By ADEC
Outreach
Maps/Monitoring Plans
Memorandums
Other Helpful Links
Complaint Form
Hot Topics

Indicates an external site.