2017 North Pole Saturation Study
DEC partnered with scientific contractors to perform an air quality saturation study in North Pole. A saturation study places many air monitors throughout a study area to evaluate the local air quality patterns. The purpose of this study was to determine how well the existing air quality monitor at the North Pole Fire Station #3 (NPFS) represents fine particulate matter (PM2.5) levels throughout the local area.
Purpose and Outcomes
The goal of the saturation study was to evaluate the spatial distribution of ambient PM2.5 concentrations across the North Pole area during wintertime air pollution episodes. Outcomes of the study included:
Characterization of ambient PM2.5 concentrations residents are being exposed to beyond the NPFS regulatory site; and
The study did not demonstrate the need to relocate the regulatory air monitoring site in North Pole.
Description
The study was being conducted on behalf of the Alaska Department of Environmental Conservation and the Fairbanks North Star Borough. The State's contractor, Sierra Research, and T&B Systems conducted the study. The three week monitoring phase of the study collected PM2.5 measurements using 12 stationary monitoring sites and one mobile sniffer vehicle in February 2017. The twelve fixed-site monitors were be placed inside a circle centered at the NPFS site and spanning roughly 2 miles. To capture the most representative data of a broad area of North Pole, a sniffer vehicle equipped with a real-time PM2.5 monitor was used to fill in the gaps between the fixed sites. The combination of measurement methods provided a very dense network of sites to directly address and answer questions about small scale variations that are associated with local sources and microscale phenomena in the region.
Documents
Data Map
North Pole Fire Station #3 Site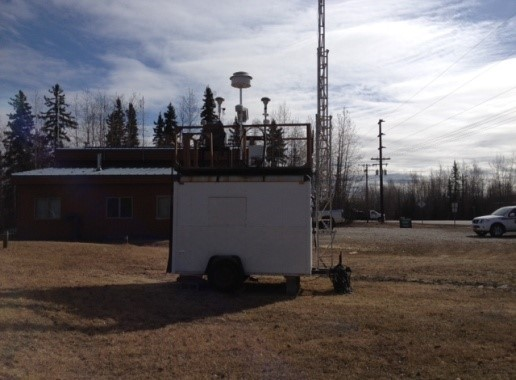 Contact
Program Manager - Air Monitoring and Quality Assurance
Phone: 907-269-6249
Study Area Map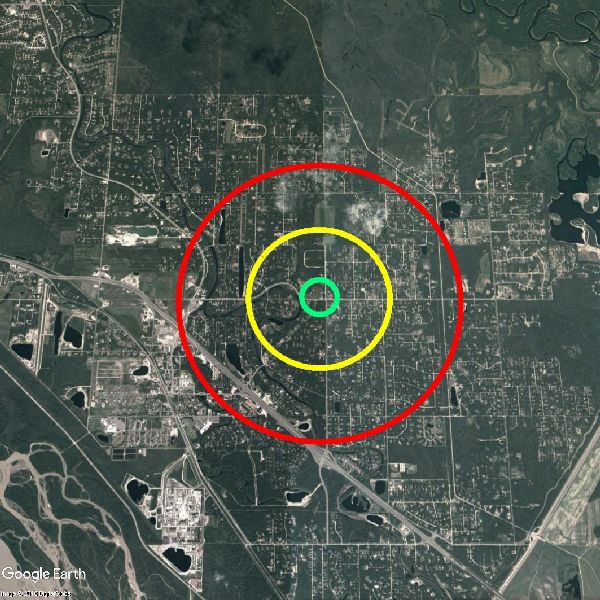 Indicates an external site.