Juneau Airport Fueling Facility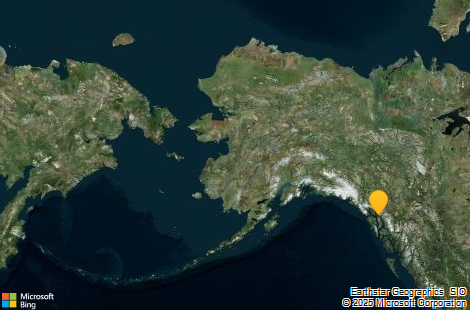 Database Name: Juneau Airport Fueling Facility
Status: Open
Location: Juneau
Latitude: 58.362254
Longitude: -134.588824
DEC Contaminated Sites contact: Rachael Petraeus, Project Manager, 907-269-7520 (Anchorage)
Click on photos or maps for larger versions.
Contacts updated: 7/18/2014
Summary updated: 11/1/2007
Site Narrative
Description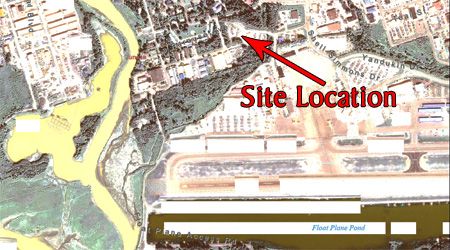 The eight acre site is located in a mixed commercial and residential area on the northern portion of the Juneau International Airport. The former Chevron bulk fuel terminal, later operated by Delta Western, occupied approximately one-quarter acre and consisted of partially underground storage tanks (USTs). Delta Western's new bulk fuel facility with above-ground tanks is located 100 feet to the southeast. Adjacent to the new Delta Western facility, Aero Services operates with three above-ground tanks.
The old tanks and contaminated soil were removed in 1998, and site cleanup has progressed past active cleanup to long term monitoring. A pocket or layer of petroleum-contaminated soil continues to impact groundwater on the property. One monitoring well (MW-4) is used to make periodic checks on the natural breakdown (see glossary on natural attenuation) of the remaining petroleum. Two other wells were removed after yielding repeatedly clean test results.
Recent site investigation found soil and groundwater contamination north of the former UST site on Lots 4 and 5, where new tank farm development is proposed. The volume of subsurface soil with residual contamination in the development area is estimated at 170 cubic yards. Ground water sample test results this year (2007) from MW-4 were above regulatory groundwater cleanup levels for diesel range organics.
Public Health and Environmental Concerns
Chevron developed a conceptual site model to determine if there are any pathways that humans or wildlife could be exposed to the contamination and conducted a sensitive receptor survey of the area. Historical data identified 66 wells within a 1/2-mile radius of the site. A door-to-door visit to 75 parcels located one private well located 3/8-mile west of the site on Radcliffe Road that is used daily as a potable water supply. In the event residents were not available, well survey questionnaires were left on the premises. The City and Borough of Juneau public water system serves the area and with low groundwater velocities and distance from the site it is highly unlikely that previous site activities have impacted the identified active well. Testing of the Radcliffe Road well for petroleum is recommended and with permission of the owner will be conducted during the annual ground water monitoring event scheduled for June 2008.
Current Status
ADEC approved the 2006 Soil and Groundwater Management Plan developed by Chevron in the event that future development encounters contaminated material during related earthwork on Lots 5 & 6 adjacent to the site. The proposed development has been put on hold pending review of the Airport Land Management Plan.
Chevron has installed an ozone injection remedial system for reducing dissolved-phase hydrocarbons in groundwater using site monitoring well MW-4. The solar powered ozone injection device operates by drawing air from the surface down into a cold-corona discharge chamber where ozone is generated and mixed with air at a rate of one to two percent by volume. The mixture is injected from the device into surrounding groundwater through an inert fine-pore, heat-bonded silica diffuser. The diffuser creates bubbles 0.5 to 2 millimeters in diameter that rise through the surrounding saturated soil, scrubbing sorbed residual petroleum hydrocarbons from soil particles and stripping volatile organic compounds (VOCs) from the groundwater.
More Information