DHSS Website Outage
The Department of Health and Social Services (DHSS) website is temporarily unavailable. For environmental health questions call the Section of Epidemiology line: 907-269-8000.
Welcome
The Contaminated Sites Program protects human health and the environment by managing the cleanup of contaminated soil and groundwater in Alaska.
Program Manager:
Stephanie Buss

907-465-5076
Most Visited
Popular Content
Additional resources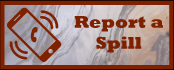 Indicates an external site.