JBER-Elmendorf Air Force Base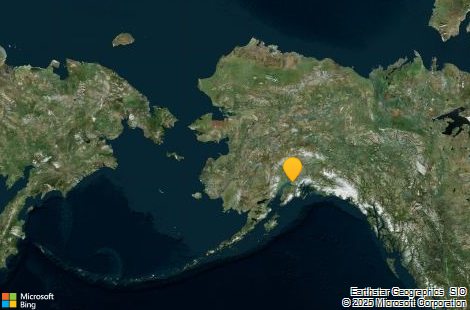 Database Name: JBER-Elmendorf
Status: Open
Location: Anchorage
Latitude: 61.264946
Longitude: -149.844813
This site has a Restoration Advisory Board, which involves the community.
DEC Contaminated Sites contact:

William Schmaltz, Project Manager
Contaminated Sites Program, Spill Prevention and Response Division, Alaska Department of Environmental Conservation
555 Cordova St., Anchorage, AK 99501-2617
907-269-3077
907-269-7649 Fax

Joint Base Elmendorf-Richardson contact:

Teresa Lee, Chief
JBER Environmental Restoration, Operating Location Alaska JBER, Air Force Civil Engineer Center
10471 20th St., Suite 317, JBER, AK 99506-2201
907-384-1824

U.S. EPA contact:

Alaska Operations Office, Environmental Protection Agency
222 W. Seventh Ave., Suite 19, Room 537, Anchorage, AK 99513-7504
907-271-1218
Click on photos or maps for larger versions.
Contacts updated: 10/21/2016
Summary updated: 4/1/2019
Site Narrative
Description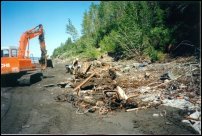 Beach restoration
The Elmendorf Air Force Base (EAFB) site covers approximately 13,455 acres near Anchorage. The Air Force has identified over 35 Comprehensive Environmental Response, Compensation, and Liability Act (CERCLA) sites and 31 State Elmendorf Environmental Agreement (SERA) areas of possible contamination including landfills, drum storage areas, waste disposal areas, fuel spill areas, and leaking underground storage tanks (UST's). Unlined landfills have received a variety of hazardous wastes, including lead acid batteries and waste solvents. Shop wastes, solvents and paint thinners, have been disposed of in an unlined trench.
The site was added to the Comprehensive Environmental Response, Compensation, and Liability Act (CERCLA) National Priorities List in 1990. It has been divided into several operable units (OUs), each of which moves independently through the Superfund cleanup process.
Public Health and Environmental Concerns
Groundwater has been contaminated with lead and volatile organic compounds such as trichloroethylene (TCE), benzene, and tetrachloroethylene. Used oils, solvents, and fuel have been discharged onto the ground. Soil is contaminated with petroleum, lead, and chlorinated solvents.
People may be exposed to pollutants through dermal contact or accidental ingestion of contaminated soil or water. Contaminants that may have bioaccumulated in fish and other wildlife may also pose a health threat to humans.
Site History: 1996 through 2018
1996: The Air Force closed the four, one million-gallon tanks in place. The recovery system was shutdown in 1999 and subsequent monitoring has shown no significant recurrence of free product.
1998: The Air Force conducted a successful removal of PCB contaminated soils from a former transformer storage area. First Five-Review conducted for operable units (Ous) 1 – 6 and findings from the review that all cleanup remedies are protective of human health and the environment.
2001: The Air Force conducted a successful removal action of petroleum and lead contaminated soil discovered during excavation activities at a housing construction project.
2002: The State Elmendorf Environmental Agreement (SERA) two party agreement for petroleum releases was dissolved by mutual agreement. All historical releases of petroleum to be regulated by contaminated sites or underground storage tank regulations. For new petroleum releases, a presumptive remedy agreement was signed by the Air Force and DEC which allows the Air Force to take action prior to notifying DEC using four standard protocols listed in the agreement.
2004: Second Five-Year Review conducted for OUs 1, 2, 4, 5 and 6. Findings state the cleanup remedies are protective of human health and the environment for OUs 1, 2, 4, and 6. At OU5, seeps 9, 10 and 11 must be captured and treated by the constructed wetland remediation system to be protective in the long term.
2005: Excavation of soil from a former vehicle maintenance facility (DP098) where the soil is contaminated with chlorinated solvents and petroleum. Natural attenuation combined with long-term monitoring of the groundwater is expected to last several decades.
2006: Treatability study to evaluate enhancement of biodegradation of chlorinated solvents in groundwater was conducted at DP098. Study results show some degradation of chlorinated solvents is possible but slower due to colder climates than in the lower 48. More monitoring is recommended to see if the process of degrading chlorinated products will continue.
2007: Explanation of Signification Differences (ESD) for Operable Unit 6 to cease operations of the selected remedial action (high vacuum extraction system), update the cleanup level for 1,1,2,3-tetrachloroethane in groundwater from a risk-based cleanup level to an established cleanup level in state regulations and clarify how the Air Force will implement land use controls with a 2003 Air Force guidance document.
2008: Third Five-Year Review for OUs 1, 2, 4, 5, 6 and DP098. Findings for all OUs are that the remedies are expected to be protective of human health and the environment upon attainment of groundwater and soil cleanup levels. Exposure pathways which could result in unacceptable risks are being controlled.
2009: Memorandum to the Site File for OUs 1, 2, 4, and 5 on how the Air Force will implement land use controls in accordance with the Air Force's 2003 Land Use Control Implementation Guidance and it also corrects minor typographical errors in the OU4 Record of Decision which reference incorrect cleanup levels.
2010: Joint basing of Elmendorf Air Force Base and Fort Richardson is finalized in October. The name of the facility will now be referenced as Joint Base Elmendorf Richardson (JBER). SS022 DRMO Yard investigation excavation activities uncover 12 bazooka rockets with live motors which are removed and dealt with by the Explosive Ordinance Detail (EOD).
2011: Memorandum to the Site File for OU2 ST41 Four Million Gallon Hill which provides minor changes to the Record of Decision for OU2. The document provides a site-specific decision tree for sampling frequency for long-term groundwater monitoring and changes sampling frequency for 1 surface water sampling location and a seep location.
2012: Debris at OU6 LF004 Bluff Landfill continues to decline in volume due to the Port of Anchorage expansion in 2008. Only 0.025 tons of nonhazardous solid waste (mostly metal scrap) has been recovered during the annual "beach sweep" activities.
2013: Basewide Uniform Federal Policy-Quality Assurance Project Plan finalized which presents the proposed objectives, methods, and procedures for the Alaska Group Performance-Based Remediation (PBR) Task Order at Joint Base Elmendorf-Richardson (JBER), Alaska. As federal and state regulations, standard operating procedures, and guidance documents change, they will be presented in site-specific work plans referencing the worksheets that they are amending for that specific site/source area.
2014: Fourth Five-Year Review for OUs 1, 2, 4, 5, 6, DP098. The cleanup remedies are generally protective for OUs 1, 2 and 6. At OUs 4, 5, and DP098, protectiveness determinations are deferred due to potential impacts from vapor intrusion pathway at the sites are evaluated.
2015: A new seep at OU5 ST037 wetland remediation system emerged outside of the wetland treatment cell which contained trichloroethylene (TCE) above cleanup levels. It was incorporated into the wetland remediation system for treatment.
2016: Response complete assigned by Air Force for OU6 LF002, due to soil remedies achieving cleanup levels, groundwater meeting cleanup levels since 2003. As a former landfill, LF002 will continue as a "restricted use area" until all waste is removed from the site. Annual land use control inspections continue to be performed at the site.
2017: OU1 LF059 assigned response complete by Air Force, due to groundwater contamination from an upgradient source. New site CG704 will take over groundwater monitoring activities associated with LF059 and any additional site investigation of the unknown upgradient source of groundwater contamination.
2018: Site Investigation finalized for aqueous film forming foam at JBER to determine which source areas have perfluorooctane sulfonate (PFOS) or perfluorooctanoate (PFOA) contamination. 16 source areas have soil above the PFOS/PFOA migration to groundwater cleanup level, 2 source areas have surface water and 14 source areas are above the Table C groundwater cleanup levels for PFOA and PFOS.
Current Status
Contaminated groundwater and seep water flows through a constructed wetland remediation system in Operable Unit 5 at the location of the "snowmelt" pond. The Fifth Five-Year Review was conducted in 2018 and is scheduled to be finished by May 2019. ADEC issues notice of non-compliance for inclusion of new source areas into the federal facility agreement to AFCEC for PFOS/PFOA sites that exceed established cleanup levels in soil, groundwater and surface water.
More Information
Air Force documents on the Elmendorf AFB cleanup are available on the Air Force Website. Follow these instructions:
Use the above link to get to the Air Force site
Click "continue" at the bottom, then "Elmendorf AFB, AK" in the left column.
Select the individual site and click "Search." The documents will appear at the bottom of the page
US Air Force's Elmendorf Environmental Restoration Program
Information Repositories Documents associated with these project activities are available for public review at:
ARLIS Room 111, Library Building
3211 Providence Drive
Anchorage, AK 99508
907-272-7547