Regional Contacts
Do you have a question about prevention, industry contingency plans, inspections, home heating oil tanks, terminals, and tank farms? Contact the Unit Supervisor in your respective region.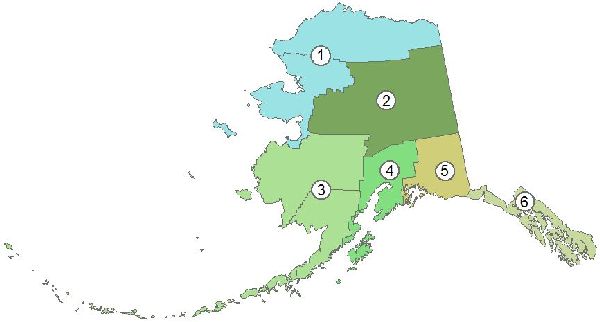 Program Contacts
Program Manager
Additional Contacts
Spill Reporting
Financial Responsibility
Shauna McMahon
907-465-5233
Regulations & Statutes
Rebecca Spiegel
907-269-7543
Training & Exercises
DEC Liaison to Joint Pipeline Office (JPO)
Hazmat Team Coordination & Drug Labs
Megan Kohler
907-269-4198
Tier II Community Right to Know Coordinator
Preparedness & Response (P&R) Section
P&R Section Manager
P&R Region Managers
Northern Alaska
Kimberley Maher
907-451-2124
Central Alaska
Southeast Alaska
Curtis Kiesel
907-465-5367
P&R Unit Managers
Integrity and Engineering
Sam Saengsudham

907-269-3078
*Additional P&R Unit manager contact information can be found in the Regional Contacts section at the top of this page.
Prevention & Technical Support (P&TS) Section
P&TS Section Manager
P&TS Unit Managers
Interagency Coordination
Allison Natcher
907-269-7547
Program Support
Scientific Support
Mike Donnellan
907-632-2626
Training and Guidance
Dianne Munson
907-

269-3080

Indicates an external site.