Regional Contacts
Do you have a question about prevention, industry contingency plans, inspections, home heating oil tanks, terminals, and tank farms? Contact the Unit Manager in your respective region.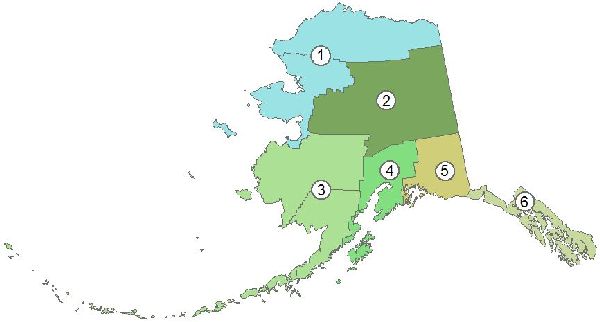 North Slope & Northwest Arctic
Interior & TAPS
Aleutians, Bristol Bay & Western
Cook Inlet & Kodiak
Prince William Sound
Southeast Alaska
Program Contacts
Program Manager
Additional Contacts
Spill Reporting
Financial Responsibility
Regulations & Statutes
Training & Exercises
DEC Liaison to Joint Pipeline Office (JPO)
Hazmat Team Coordination & Drug Labs
Tier II Community Right to Know Coordinator
Preparedness & Response (P&R) Section
P&R Section Manager
P&R Region Managers
Northern Alaska
Kimberley Maher
907-451-2124
Central Alaska
Southeast Alaska
Curtis Kiesel
907-465-5367
P&R Unit Managers
Integrity and Engineering
Sam Saengsudham

907-269-3078
*Additional P&R Unit manager contact information can be found in the Regional Contacts section at the top of this page.
Prevention & Technical Support (P&TS) Section
P&TS Section Manager
Vacant
Interim Contact: Graham Wood
907-269-7680
P&TS Unit Managers
Interagency Coordination
Program Support
Scientific Support
Training and Guidance

Indicates an external site.