2016 Alaska Oil Spill Technology Symposium (AOSTS)

The Alaska Oil Spill Technology Symposium provides a unique opportunity to discuss cutting edge oil spill research, emerging technologies, protective strategies, response capabilities, and response capacities in Alaska.  Participants for this event span the research and response community and include key players, such as: the Alaska Department of Environmental Conservation, United States Coast Guard, Environmental Protection Agency, University of Alaska Fairbanks, National Oceanic and Atmospheric Administration, Oil Spill Response Organizations, Alaska's Regional Citizens' Advisory Councils, and energy producers.
This forum promotes information sharing and collaboration on oil spill response challenges at northern latitudes and has the added benefit of clarifying roles, responsibilities, resources, and expectations prior to a major spill, which enhances overall resource protection.  It provides an opportunity to learn about emerging research, agency initiatives, developing technologies, incident management, knowledge gaps, work priorities, and policy development.  Attendees become aware of oil spill preparedness and response challenges in Alaska and learn about proven new technologies.
The 2016 symposium will be held at the Pipeline Training Center in Fairbanks, AK on March 22 and 23, with an optional third day consisting of outdoor equipment demonstrations and local tours.  The first day will feature presentations on wildlife issues, including: protective policies; key players and their resources; response capabilities, capacities, limitations, and associated timelines.  The second day will feature presentations on advanced response equipment, new response techniques, and supporting research.  This year, we'd like to take advantage of the broad array of expertise in the room by brainstorming difficulties, potential solutions, and relevant ideas as you listen to presentations.  Your input may identify additional resource options or gaps, streamline response decisions, or shape prevention, preparedness, and response policies, so please share your ideas generously.
The DEC Science Support Lead is the contact for the Symposium content, Interim Contact Rebecca Spiegel, TS Section Manager (907-269-7543). The organizers are grateful to the Oil Spill Recovery Institute, who generously sponsor each year's event.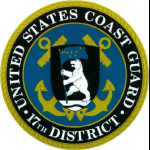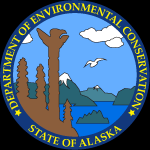 Indicates an external site.