Clipper Odyssey Grounding
Location

Vessel grounding was on the NE corner of Unalga Island , Baby Pass , Aleutian Islands . Latitude 54.0 N; Longitude 166.06 W.

Time/Date

9:30 p.m. on July 31, 2004 . The spill was reported to the ADEC at 11:00 p.m. by David Eley, Alaska Steamship Response.

Spill Id

04259921201

Product/ Quantity

The U.S. Coast Guard originally estimated 5500 gallons of #2 Diesel fuel may have been released. This estimate was the worst case spill volume and based upon the amount of fuel reported to be in the damaged #1 port fuel tank. Information gathered from the first responders and the ship's crew indicates that the original fuel loss was over estimated. An investigation to determine the fuel remaining on board the vessel is currently being conducted by the RP and U.S. Coast Guard. This information will be used to determine the actual spill volume.

Cause

The vessel Clipper Odyssey ran aground between 9:30 p.m. and 10:00 p.m. on July 31 st. The grounding damaged the #1 port fuel tank and also breached a gray water tank.
ADEC Situation Reports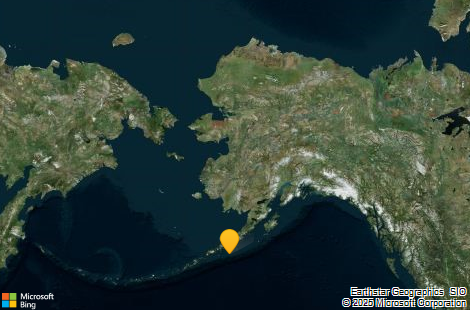 Contact Information

Indicates an external site.