Nikolski Fuel Spill
Location

Nikolski Tank Farm, Nikolski is located on Nikolski Bay, off the southwest end of Umnak Island. Approximately 166 air mile west of Unalaska

Time/Date

The actual time of the spill is unknown. The fuel spill was discovered at 4:15 p.m. on December 26, 2004. Upon discovery of the spill, Mr. Willhite immediately reported the spill to ADEC using the 24-Hour spill reporting line.

Spill Id

04259936101

Product/ Quantity

It was reported by Mr. Rex Willhite that the tank could contain approximated 5000 gallons of number 2 diesel fuel.

Cause

The tank developed a leak at the bottom of the tank. Preliminary information from sources on scene indicates the release was caused by corrosion.
ADEC Situation Reports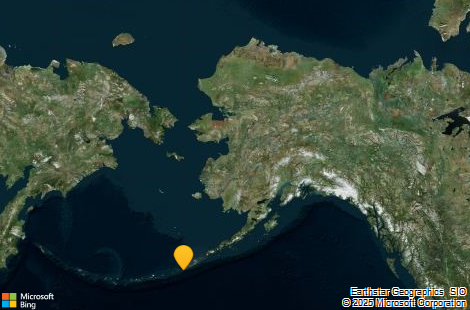 Contact Information

Indicates an external site.