Drill Site 14 Crude Oil Spill
Location

The release occurred at Drill Site 14, which is in the Greater Prudhoe Bay oil production field on the North Slope of Alaska.

Time/Date

The release was discovered on Tuesday, April 12, 2005 at approximately 2:30 AM by BP Exploration- Alaska, Inc. (BPXA) personnel. The spill was reported to ADEC by BPXA via the Alaska State troopers at 3:40 AM on April 12, 2005.

Spill Id

05399910201

Product/ Quantity

BPXA reports that approximately 1.4 million standard cubic feet of natural gas and an estimated 10 – 30 barrels (420 – 1260 gallons) of crude oil were released as a mist. The mist settled onto the manifold building, pipes, tanks, and snow at Drill Site 14 (DS-14).

Cause

The source of the spill is a weld failure in an artificial lift line that transports pressurized natural gas to Drill Site 14 for injection.
ADEC Situation Reports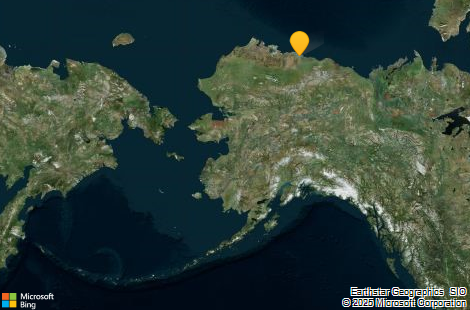 Contact Information

Indicates an external site.