F/V Sylvia Star Sinking
Location

The vessel sank at position 57° 42.32N, 153° 32.15W in Uganik Bay which is located on the North side of Kodiak Island, approximately 20 miles north of the City of Kodiak by air travel and approximately 80 miles by boat travel.

Time/Date

The vessel sank at approximately 3:30 PM on July 26, 2005. The U.S. Coast Guard Marine Safety Detachment Kodiak reported the vessel sinking to the ADEC Anchorage office at 3:40 PM on July 26, 2005.

Spill Id

05249920701

Product/ Quantity

The total amount of product spilled is unknown, although a light sheen was reported to have been observed around the vessel when the vessel sank. Approximately 1,200 gallons (29 barrels) of diesel, 90 gallons (2 barrels) of hydraulic oil, 40 gallons of engine lube oil, and estimated 30 gallons of gasoline were onboard the vessel at the time of the sinking.

Cause

The 58' fishing vessel hit a rock and sank in approximately 80 foot of water. A U.S. Coast Guard casualty investigation has been initiated and is ongoing.
ADEC Situation Reports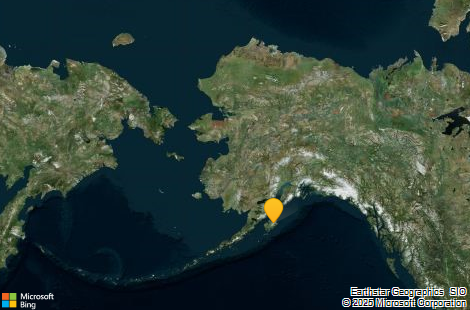 Contact Information

Indicates an external site.