F/V Blue North
Location

Marine waters north of Unalaska Island . F/V Blue North is currently under tow to Dutch Harbor .

Time/Date

ADEC received notification from the U.S. Coast Guard (USGC) at 8:45 AM on March 31, 2006 that the F/V Blue North, a 167ft steel hull catcher processor, had lost power and was adrift. The vessel was adrift with only one functioning drive shaft. The vessel is currently under tow to Dutch Harbor at a rate of 8 knots. This report is being issued as an update to the status of the stricken vessel that is currently under tow.

Spill Id

06259909001

Product/ Quantity

USCG was informed by the vessel operator that there is approximately 33,000 gallons of diesel, 500 gallons of lube oil and 11 crew members on board. No petroleum products have been released.

Cause

Currently, there has been no release.
ADEC Situation Reports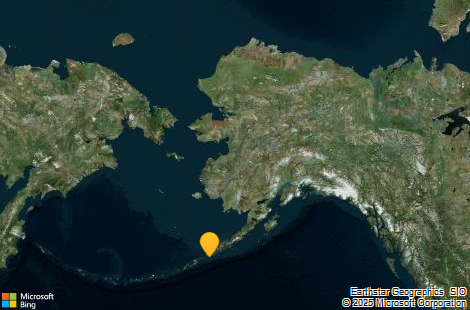 Contact Information

Indicates an external site.