Barge Selma S
Location

Approximately 2 miles downriver from Aleknagik Lake on the Wood River. The Wood River is located 16 miles northwest of Dillingham.

Time/Date

Unknown, however the spill was discovered as a sheen around the wooden vessel on May 15, 2006. The spill was reported to ADEC on May 15, 2006 (revised from May 16, 2006) by the Aleknagik Village EPA Indian General Assistance Program (IGAP) Coordinator.

Spill Id

06269913501

Product/ Quantity

Diesel fuel, unknown amount; however the PRP estimated that the release may have been at a rate of 1 gallon per hour since the discovery on May 15, 2006. The PRP is preparing a final report for ADEC review with an estimate for spill volume.

Cause

Is under investigation, the PRP believes the spill may have been related to the keel freezing to the river bottom and incoming tide lifting the hull off the wooden keel.
ADEC Situation Reports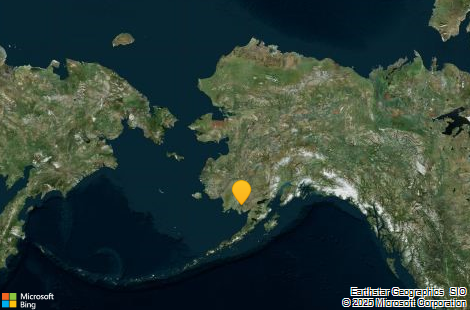 Contact Information

Indicates an external site.