Milne Point C Pad Produced Water Release
Location

The rupture occurred behind Milne Point's C pad, well #17. The Milne Point Unit is located approximately 20 miles west of the Greater Prudhoe Bay oil field, North Slope.

Time/Date

BPXA discovered the spill on February 8, 2007 at 11:00 PM. The spill was reported to ADEC by the State Troopers at 11:30 PM on February 8, 2007.

Spill Id

07399903901

Product/ Quantity

BPXA initially reported the spill as approximately 200 gallons of produced water. At 10:00 AM February 9, 2007 BPXA revised the spill estimate to 1,050 gallons of produced water. Produced water is a mixture of saline water and crude oil from the formation.

Cause

The 3" produced water line split due to inadequate thawing of the line prior to startup.
ADEC Situation Reports
Maps/Aerial Photos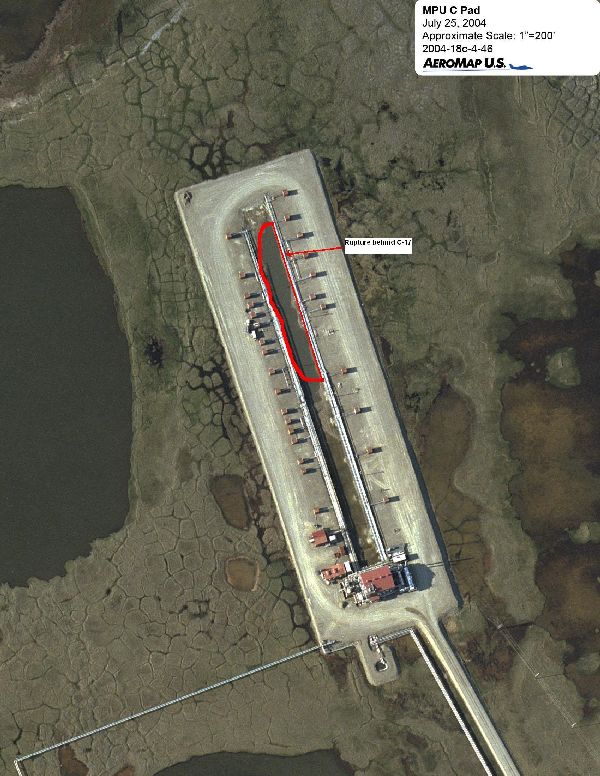 Aerial Photo of Milne Point C Pad showing the location of the line rupture, and the apparent extent of the spill. (provided by BP)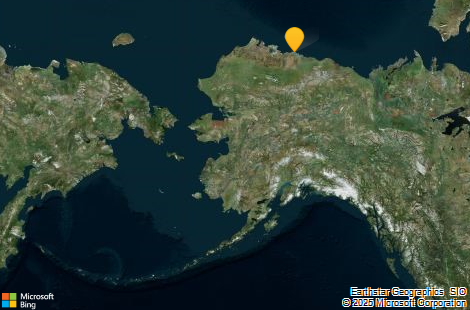 Contact Information

Indicates an external site.