Adak Petroleum Diesel Spill
Location

Adak Petroleum bulk fuel facility, Adak Island, Aleutian Islands. Adak is approximately 1,200 miles southwest of Anchorage. Adak is in the Hawaii-Aleutian time zone, one hour earlier than Anchorage.

Time/Date

Adak Petroleum staff discovered fuel in the Adak small boat harbor at approximately 3:50 PM on January 11, 2010. Adak Petroleum reported the spill to ADEC at 6:27 PM on January 11, 2010.

Spill Id

10259901101

Product/ Quantity

The product spilled was #2 diesel fuel. Adak Petroleum initially estimated that up to 3,400 barrels (142,800 gallons) of fuel were released from a 114,000-barrel (4.8 million gallons) capacity storage tank as it was being filled from the tank ship Al Amerat. Based on January 11 visual observations, Adak Petroleum estimated that 1,000 gallons of fuel entered the small boat harbor. Efforts are ongoing to determine an accurate spill volume.

Cause

The spill occurred as fuel was being pumped to underground storage tank N-7 in the Helmet Creek Tank Farm from the Al Amerat, moored at the fuel pier in Sweeper Cove. Fuel escaped from tank N-7 into secondary containment surrounding the tank, from which valves were open to a drainage system leading to Helmet Creek. The fuel overwhelmed the system's oil/water separator, resulting in a fuel release to Helmet Creek and the small boat harbor at its terminus. The spill appears to have been caused by tank N-7 being overfilled, but the exact route of the fuel from the tank to the drainage system is still under investigation.
ADEC Situation Reports
Press Releases
Maps
Fact Sheets and Other Reference Documents
Current Weather
Local Marine Forecast for Adak
Public Forecast for Adak
Links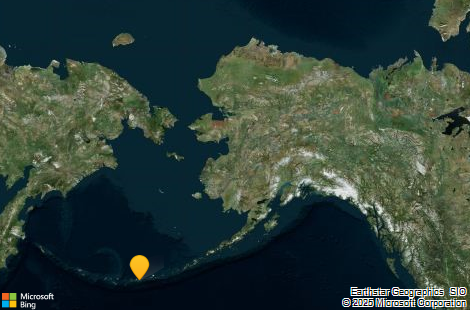 Contact Information

Indicates an external site.