F/V Kupreanof Grounding
Location

Chignik Lagoon is located on the south shore of the Alaska Peninsula, approximately 450 miles southwest of Anchorage, Alaska.

Time/Date

The F/V Kupreanof, a 58-foot wooden hull vessel, grounded off of Chignik Lagoon at 10:58 AM on February 14, 2010. The grounding was reported to ADEC at 7:30 PM on February 14, 2010.

Spill Id

10269904501

Product/ Quantity

This is a potential spill. On February 26, 2010 at 12:00 PM, all oily water, 250 gallons of diesel, and residual oil were removed from the vessel leaving 50 gallons of diesel on board. The vessel owner reported no oil was released to the environment, but bilge oil may have leaked when the vessel's hull became submerged.

Cause

The vessel owner reported that the F/V Kupreanof suffered ice damage to the hull. The incident is being investigated by the USCG Sector Anchorage office.
ADEC Situation Reports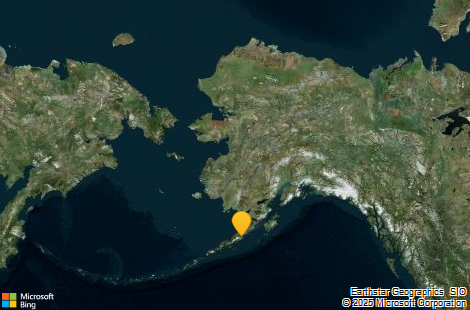 Contact Information

Indicates an external site.