Colville Fuel Tanker Rollover Manley Hot Springs
Location

Tofty Road, near Manley Hot Springs

Time/Date

A Colville Fuel Services ten-wheel semi-tractor pulling a ten-thousand gallon road tanker rolled off the side of an unimproved road during a fuel delivery to a remote site. The spill was reported to the Alaska State Troopers at 7:13 PM on August 2, 2011.

Spill Id

11309921401

Product/ Quantity

ADEC responders reported the tanker cargo was not compromised, but the tractor lost anti-freeze, motor oil, diesel fuel, and sulfuric acid from the battery. The tanker contained 8,000 gallons of diesel fuel, and was reported by the Colville Fuels Logistic representative to be resting on its top. Fluids dripping from the tractor were captured in drip pans.

Cause

The driver was operating the vehicle on an unimproved roadway using tire chains on the driving wheels, but no chains on the tanker when the vehicle rolled into the ditch. The road has a slick mud surface, with a crown developed to shed water. The driver was almost completely stopped when the trailer slid sideways into the ditch, pulling the tractor with it.
ADEC Situation Reports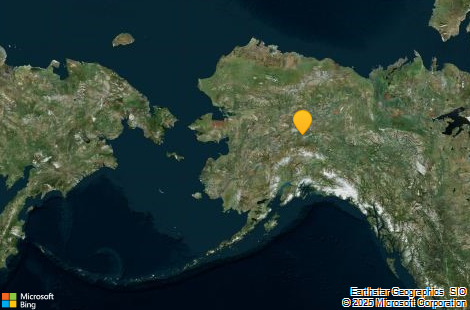 Contact Information

Indicates an external site.