Tug Nathan E Stewart and Fuel Barge
Location

The Tug Le Cheval Rouge, Tug Nathan E Stewart and Barge DBL-55 are currently moored in Skagway.

Time/Date

This is a potential spill. At 2:40 PM on December 18, 2011, the United State Coast Guard (USCG) reported to the Alaska Department of Environmental Conservation (ADEC) that the Tug Nathan E Stewart and Barge DBL-55, an articulated tug/barge system, were adrift 20 miles west of Cape Fairweather. The crew of the vessel reported a loss of power to the starboard engine to the USCG at 1:00 PM.

Spill Id

11119935001

Product/ Quantity

No spill has occurred at this time. The Tug Nathan E Stewart is a 95-foot commercial tug with six crew members aboard. The tug was towing the Barge DBL-55, a 300-foot fuel barge, en route to Skagway. The tug has 45,000 gallons of diesel and 500 gallons of lube oil on board. The cargo on board the fuel barge is reported to be 2.2 million gallons of diesel fuel, 1028 gallons of aviation fuel and 700 gallons of other petroleum products.

Cause

This is a potential spill. The crew of the Tug Nathan E Stewart reported to the USCG that a series of 30-foot seas washed over the vessel, and water entered the engine air intakes. Power was lost in both the starboard and port engines. The starboard engine remains non-operational, but partial power has been restored to the port engine. The power in the port engine was not enough to fully navigate the vessels during the severe weather on December 18. At 10:56 PM on December 18 the weather improved enough to allow the tug and barge to transit southeast under their own power.
ADEC Situation Reports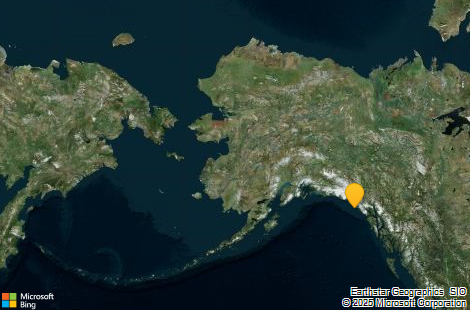 Contact Information

Indicates an external site.