Alaska Petroleum Dalton Highway MP 81.5 Fuel Release
Location

Dalton Highway Milepost 81.5. (Lat/Long: 66°08'46"N 150°10'42"W)

Time/Date

The spill occurred around 11:50am. on May 27, 2013, and was reported to ADEC at 12:35 p.m. on May 27, 2013.

Spill Id

13309914701

Product/ Quantity

The spilled product is diesel fuel. Based on gauging of the fuel that was recovered from the overturned tank trailer, Alaska Petroleum estimates that the spill volume is approximately 3,000 gallons.

Cause

A truck and 10,000-gallon capacity tank trailer rolled over when the truck's tire got caught in a shoulder. Alaska Petroleum reported that the fuel spilled from the trailer, which was carrying 8,000 gallons of fuel at the time of the incident. The fuel was released from the vapor recovery system on the tank when the truck rolled over.
ADEC Situation Reports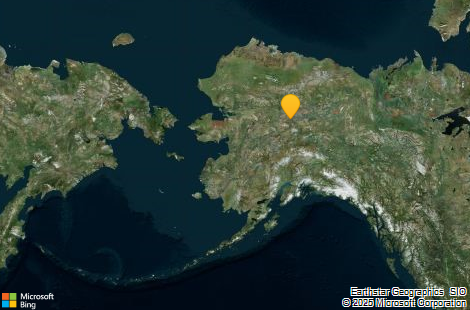 Contact Information

Indicates an external site.