F/V Lone Star Sinking
Location

Igushik River, Nushagak Bay, 30 river miles from Dillingham

Time/Date

6:55 a.m. June 30, 2013

Spill Id

13269918101

Product/ Quantity

The Lone Star's crew reported to the Coast Guard that the vessel was carrying 13,750 gallons of diesel fuel and 300 gallons of other petroleum products at the time of sinking. The amount and type of petroleum product spilled is unknown at this time. As of August 9, all fuel has been removed from the vessel.

Cause

The Lone Star's crew reported to the Coast Guard that the anchor line struck the vessel's transducer while they were anchoring the vessel, causing damage to the hull. The vessel began taking on water and capsized in 18 feet of water.
ADEC Situation Reports
Emergency Order from ADF&G
Effective immediately, the area within 6 statute miles of 58°43.82'N lat., 158°52.77' W. long., is closed to all commercial fishing. Set gillnet fishing in the Igushik Section is also closed effective immediately.
Claims Information
The Meredith Management Group, representing the fishing tender Lone Star, has established a claims phone number. You can make a claim by calling the Meredith Management Group at 610-725-8286 and referencing the "Lone Star" Sinking.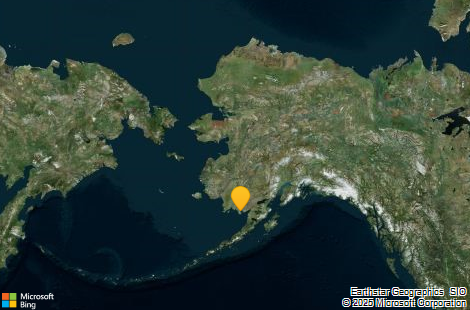 Contact Information

Indicates an external site.