Dalton Highway Truck Rollover MP 309.5 Diesel Release
Location

Dalton Highway Milepost 309.5. The spill occurred on State owned land within the North Slope Borough (Lat/long: 68? 48.540N, 148? 49.081W)

Time/Date

An Eggor driver went off the road while hauling fuel to Deadhorse from North Pole at 11:24 p.m. on February 11, 2014. The spill was reported to ADEC by Eggor through the after-hours reporting line at 7:33 a.m. February 12, 2014.

Spill Id

14399904301

Product/ Quantity

The spilled product is diesel fuel. Based on a gauging of the tank of recovered fuel on February 12, 2014, Eggor estimates that the spill volume is 2188.5 gallons. The tank contained 8246.5 gallons when it was last filled on February 11, 2014.

Cause

Truck went off the road. Upon impact, the rear compartment of the trailer was split open.
ADEC Situation Reports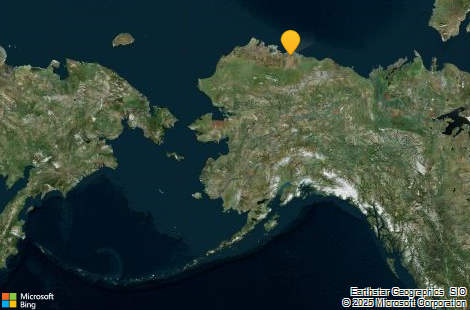 Contact Information
Photos
Images may be downloaded for free and used in publications provided credit is given to the source.
February 15, 2014
---
April 26, 2014
---
May 13, 2014
---
May 14, 2014

Indicates an external site.