NOSI Diesel Truck Rollover Dalton Highway Milepost 299.4
Location

Dalton Highway milepost 299.4, approximately 110 miles south of Deadhorse. A portion of the spill area is on part of the Alyeska Pipeline Service Company (APSC) Trans Alaska Pipeline System (TAPS) right of way that contains a high-pressure natural gas line that fuels North Slope pump stations. The TAPS oil pipeline is not in the spill area. The right of way is on state land in the North Slope Borough.

Time/Date

Approximately 3:20 p.m. on June 7, 2014. NOSI reported the spill to ADEC at 3:30 p.m. on June 7.

Spill Id

14399915801

Product/ Quantity

Based on gauging of fuel recovered from the tank trailer, NOSI estimates that 2,561 gallons of diesel fuel were spilled.

Cause

A NANA Oilfield Services, Inc. (NOSI) tractor-trailer hauling fuel from Fairbanks to the North Slope left the highway and rolled over, damaging the tank trailer. The driver was treated and released from Fairbanks Memorial Hospital for injuries sustained in the rollover. The cause of the incident is under investigation.
ADEC Situation Reports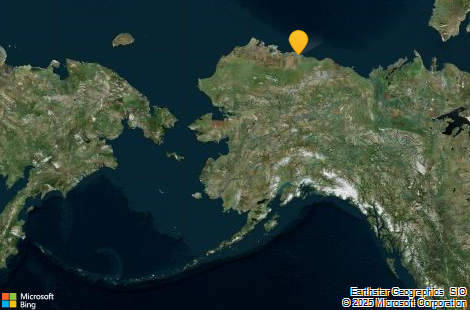 Contact Information
Photos
Images may be downloaded for free and used in publications provided credit is given to the source.
June 7, 2014
---
June 8, 2014
---
June 10, 2014
---
June 11, 2014
---
June 12, 2014
---
June 13, 2014
---
June 15, 2014
---
June 16, 2014
---
June 17, 2014
---
June 18, 2014

Indicates an external site.