Unified Command: Wales Kingkinkgin Rd. Leaking AST
Location

Out-of-service aboveground storage tank (AST) along the Kingkinkgin Road in Wales, Alaska (Lat/Log: 65.608368, -168.091068).

Time/Date

A Bering Strait Village Corporation (BSVC) employee discovered released product outside of the tank on June 4, 2015. BSVC reported the spill to ADEC at 12:15 p.m. on the same day.

Spill Id

15389915501

Product/ Quantity

The spilled product is #2 diesel fuel from a 22,000-gallon capacity AST. Amount of product released to date is unknown; however, when the tank was gauged on June 4 and 5, it showed approximately 250 gallons of diesel fuel still remained in the tank.

Cause

Hole created from the corrosion on the single wall AST.
ADEC Situation Reports
Unified Command and Personnel
SOSC: Tom DeRuyter, ADEC
FOSC: Capt. Paul Mehler, U.S. Coast Guard
Field SOSC: Jessica Starsman, ADEC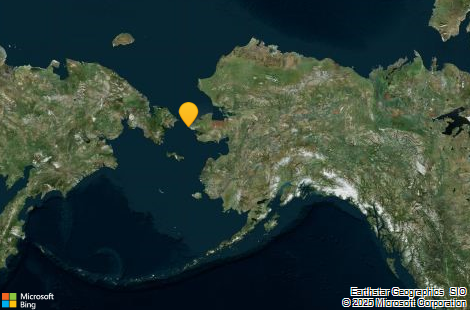 Contact Information

Indicates an external site.