Qinaq River Submerged Caterpillar EL180
Location

The Qinaq River, an estimated 325 feet southwest of the south end of the "old" runway near Tuntutuliak (60° 19.900 N, 162° 40.049 W).

Time/Date

The incident was initially reported by concerned citizens in Tuntutuliak on Friday March 25, 2016. The Alaska Department of Environmental Conservation (ADEC) contacted and confirmed the incident with the responsible. The PRP said that the incident occurred in the evening on Thursday March 24, 2016.

Spill Id

16279908401

Product/ Quantity

The amount of product released is unknown. The PRP reported maximum capacities of the excavator are up to 40-gallons of diesel, up to 40-gallons of hydraulic oil, about 5-gallons each of engine lube oil and glycol.

Cause

The responsible party was driving the equipment from Tuntutuliak to Kongiginak and broke through the ice about 15 feet from the south shore of the Qinaq River.
ADEC Situation Reports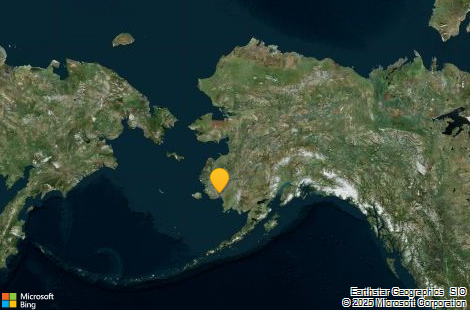 Contact Information

Indicates an external site.