Container Ship Laura Maersk Adrift
Location

North of Akutan Island on the Aleutian chain.

Time/Date

Approximately 5:00 PM July 14, 2017

Spill Id

17259919501

Product/ Quantity

There has been no release. The total volume and type of fuel onboard the vessel is estimated at approximately 51,000 gallons of fuel oil and other oil products. The ship is also carrying an unknown number of shipping containers with an unknown cargo.

Cause

Initial reports indicated that a fire in the engine room caused the ship to lose power. Reportedly there was no fire and the cause of the loss of power is not known. There are a reported 24 crew onboard with no injuries.
ADEC Situation Reports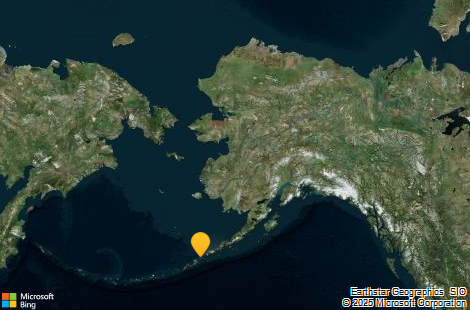 Contact Information
Geoff Merrell, SOSC, ADEC
907-269-7682

Indicates an external site.