APL Yard Diesel Release Kodiak
Location

APL yard, east of the intersection of Anton Larsen Bay Road and Old Tom Stiles Road, Kodiak

Time/Date

Overnight on March 15‐16, 2019

Spill Id

19249907501

Product/ Quantity

The quantity of diesel that leaked was reported to the department on March 16th by ECS as 1,369 gallons. An investigation is underway to verify the quantity of fuel released from the line.

Cause

The release was from a genset (a shipping container with a generator and a 2,475‐gallon fuel tank inside) on the APL yard. Details about how the release occurred remain under investigation. Rainfall caused the fuel to enter runoff flow across the yard into a drainage ditch adjacent to the yard. Fuel and runoff flowed from the drainage ditch into a culvert that flowed into a tributary of the Buskin River. From the tributary it flowed into the Buskin River and into St. Paul Harbor.
ADEC Situation Reports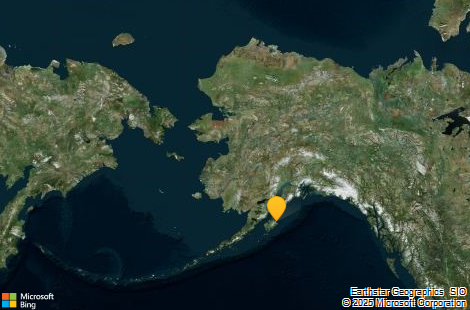 Contact Information
Geoff Merrell, SOSC
907-269-7682

Indicates an external site.