Waste in Rural Communities
How Can We Help You?
We provide free technical assistance to rural communities on their solid waste needs. We can help you with:
Filling out permit applications;
Landfill planning, operations, and management;
Establishing household hazardous waste collection programs;
Grant applications for solid waste related projects;
Creating ordinances, solid waste fee structures; and
Developing public outreach materials.
Inspections and Landfill Operations
We perform regular inspections of each landfill in the state. These inspections allow us to evaluate the on-the-ground conditions of the landfill and provide technical assistance and guidance on ways to make improvements.
The operations plan is an important tool to develop and implement an effective solid waste management program and identify goals and objectives. It includes the identification of existing solid waste systems, daily operations, needs assessments, program design, implementation, and monitoring.

Keeping records of maintenance needs, supplies, and future planning is a part of good landfill management. It can also provide a benefit to you when your program experiences turnover. Use our template or create your own to get a step ahead.

This inspection tool is used by our inspectors to evaluate landfill conditions and provide incremental improvements for landfill operators to make. It can also be used for deciding which areas of the landfill need improvement for future planning and funding. You can use this community version to see how you would score your landfill. See your most recent inspection report in our SWIMS database. 

If your community burns waste, this page provides information on how to properly burn solid waste at your landfill.

This spreadsheet can be used to estimate the remaining lifespan (i.e. years remaining) of the landfill and to estimate how operational changes can extend or reduce its lifespan.
Permits and Renewals
State law requires all landfills to be permitted by the Solid Waste Program. Landfill permits must also be renewed every 5 years. If your landfill permit has expired or is about to expire, please contact your Rural Specialist for information on how to get it renewed.
If you need a copy of your permit, your Rural Specialist can provide one or you can look at our SWIMS database online to download a copy of it. Your most recent inspection information can also be found in SWIMS.
Having your landfill permitted is good insurance in case of a natural disaster in your community such as a flood, earthquake, or storm surge. Federal agencies require a permitted landfill as part of their emergency response. It also helps to protect your community from illegal disposal from outside sources.
Ordinances and Fees
Having approved ordinances set standards of conduct and consequences for not following them. The ordinance template allows a community to set solid waste fees, make specific stipulations on how waste is disposed in the landfill, and outlines the approval process for certain waste streams or identify what wastes need to be backhauled out of the community.

The fee worksheet can be used to calculate annual expenses at your landfill and set an applicable monthly solid waste fee for your community.
One-Time Disposal
Large construction or renovation projects, such as water/sewer projects or school renovations, can produce more waste than a rural landfill can accommodate. Therefore, a one-time use landfill is built for the waste and closed after the project is completed. These are constructed, operated, and closed by contractors performing the work in the community. However, the landowner must also approve of the monofill before it can be constructed. Review the following for more information.
Trisha Bower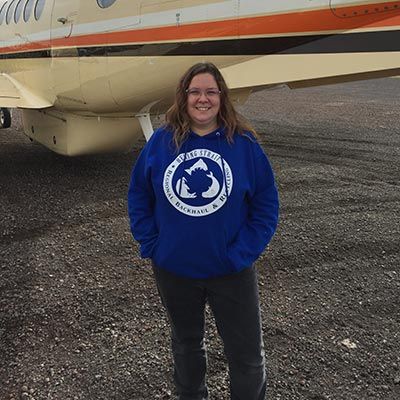 907-451-2174
Sarah Durand
907-451-2761
Melinna Faw
907-269-7642

Indicates an external site.