Welcome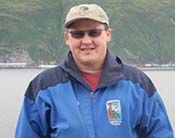 Bob Blankenburg, P.E.
Program Manager
The Solid Waste Program regulates health and environmental compliance at solid waste facilities through a combination of design review, permits and authorizations, inspections, monitoring, and compliance assistance. Program staff are dedicated to improving compliance and permitting at all solid waste facilities in Alaska.
COVID-19
General Information
Reduce, Reuse, Recycle
Rural Resources
Monthly Teleconferences
Upcoming Events
Online Training

Indicates an external site.