Welcome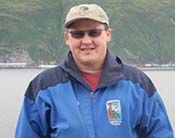 Bob Blankenburg, Program Manager
The Solid Waste Program regulates health and environmental compliance at solid waste facilities through a combination of design review, permits and authorizations, inspections, monitoring, and compliance assistance. Program staff are dedicated to improving compliance and permitting at all solid waste facilities in Alaska.
General Information
Reduce, Reuse, Recycle

Indicates an external site.