Welcome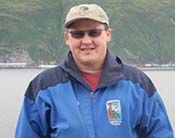 Bob Blankenburg, P.E.
Program Manager
The Solid Waste Program regulates health and environmental compliance at solid waste facilities through a combination of design review, permits and authorizations, inspections, monitoring, and compliance assistance. Program staff are dedicated to improving compliance and permitting at all solid waste facilities in Alaska.
COVID-19
General Information
Reduce, Reuse, Recycle
Rural Resources
Upcoming TRAINING
Hosted by Zender Environmental (Non-Profit Organization)
Backhaul Training - Nov. 5-6, 2020
Community Waste Education - Nov. (ATCEM)
Business of Trash - Dec. 8-9, 2020
Integrated Solid Waste Management Plan Refresher - Jan. 7-8, 2021
On-going Training

Indicates an external site.