Contaminants in Alaska's Fish
Contaminants are present in the environment and can impact wildlife and humans because of their toxic effects. Fish and shellfish are an integral part of Alaska's economy and culture. The State of Alaska Department of Environmental Conservation's Fish Monitoring Program characterizes and tracks contaminant levels in fish tissue from across the State. This program works to ensure these resources are safe and to provide relevant information to users to make informed decisions. Many important species including halibut, salmon, pollock, cod, northern pike, dolly varden, and many others are analyzed for multiple contaminants.
For questions about the Fish Monitoring Program call 907-375-8200 or explore this web page. You can also contact Dr. Christoff Furin or Dr. Robert Gerlach.
Environmental contaminants can threaten the health of ecosystems and have negative impacts on the health and well being of fish and wildlife by reducing growth, development, reproduction, and survivability of individuals and potentially impacting population number. The Department of Environmental Conservation is concerned about Alaska's natural resources and the health of the residents of the state. Consequently, the Fish Monitoring Program (FMP) was established to determine the presence of bioaccumulative contaminants in Alaska's fishes and monitor spatial and temporal trends in the levels of those contaminants in fish tissue. Important commercial, recreational, and subsistence fish and shellfish species (PDF 141K) are analyzed for trace metals (methyl mercury, total mercury, total arsenic, inorganic arsenic, selenium, copper, lead, cadmium) as well as persistent organic pollutants (POPs) such as: dioxins and furans, organochlorine pesticides, PCB congeners, brominated fire retardants, per- and polyfluoroalkyl substances (PFAS), personal care products, and pharmaceuticals.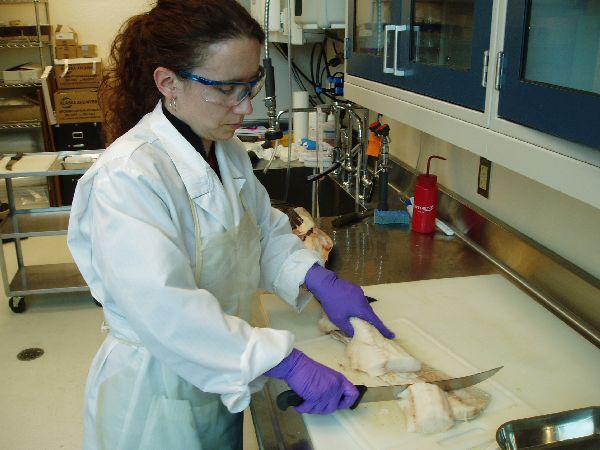 Fish and environmental samples are collected from all over the state, primarily in coastal marine waters and some coastal watersheds. In addition, fish are collected from streams, rivers, and lakes that are important to subsistence and sport fisherman. Industry, regulators, scientists and the public benefit from this information by being able to make informed decisions about fish consumption and the impact of environmental contaminants on commercial and subsistence fisheries in Alaska.
Contaminants are present in Alaska
Persistent Organic Pollutants and trace metals such as mercury are being detected globally, including in pristine and vulnerable Arctic climates. These compounds are resistant to degradation and are easily transported over great distances from their source. Once deposited, they can bioaccumulate in aquatic organisms and biomagnify up the food chain, sometimes resulting in high concentrations in top predators (large fish that eat other fish), particularly if they are long lived. These compounds are not generally manufactured or released in large quantities in Alaska (but there are exceptions), but a majority of these pollutants are coming from highly industrialized areas elsewhere on the planet, such as Europe, Asia, and the U.S. and carried to Alaska by atmospheric transport and ocean currents.
Contaminants have negative impacts on our resources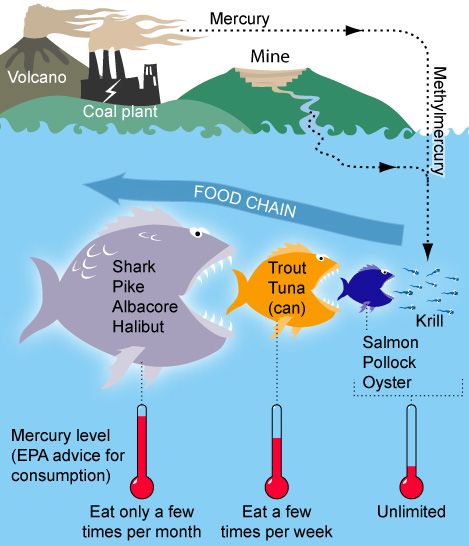 These pollutants can potentially impact the growth, development, and reproduction of the animals living in aquatic environments and consequently, affect the health of the animals that eat them; including birds, mammals and humans. Monitoring environmental contaminants can give insight into the health of Alaska's aquatic ecosystems and help to evaluate the threat to wildlife resources. Collecting and analyzing tissues of different fish species from around the state will make this effort possible.
The information is useful for making informed decisions
Generating baseline data (so we know what is out there) and then tracking changes in contaminant levels over time is important for management of resources, tracking sources of contaminants and effectiveness of remediation (clean up) efforts. Additionally, by comparing the levels of contaminants in our fish to national health standards set by the EPA and FDA, the Alaska Department of Health and Social Services (DHSS), Division of Public Health, Epidemiology Section will be able to use actual, up-to-date contaminant data from Alaska to adequately provide fish consumption advice to protect human health.
Nutrition, livelihood, and tradition
Alaskan seafood is a valuable natural resource; it provides an essential food source high in protein and nutrients for all Alaskan residents, as well as the rest of the United States (U.S.). Over 50% of the seafood processed in the U.S. comes from Alaskan waters. Alaskans, especially those living in rural areas, eat considerably more wild food than people in other parts of the U.S., and for Native Alaskans harvesting local food is an integral part of their culture.
Economically important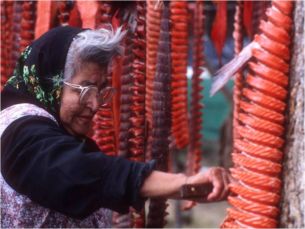 The commercial seafood industry is extremely important to the economy of Alaska. It is Alaska's largest exporter, generating $3.2 billion worth of exports in 2011. The wholesale value of Alaska's seafood harvest in 2016 was $4.2 billion. The industry also generates more personal income for Alaskans than the mining and visitor industries combined. In 2011, 9% of Alaskan workers were employed in the seafood industry and it is one of the largest private sector employers in the State. In 2015 and 2016, the seafood industry contributed an annual average of $5.0 billion in economic output to the Alaskan economy. See the Alaska Seafood Marketing Institute's Market Info website for more information.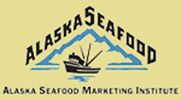 Efficiently using our resources, we collaborate with many agencies, tribes and individuals to obtain samples and to help address concerns about contaminants in fish or at known/suspected contaminated sites.
Partners include: Alaska Seafood Marketing Institute, the International Pacific Halibut Commission, the Alaska Seafood Cooperative, US Fish and Wildlife Service, USGS, the National Park Service, NOAA, the Bureau of Land Management, the National Marine Fisheries Service, the Alaska Department of Fish and Game, ADEC Contaminated Sites, University of Alaska faculty and students, various tribes around the state, commercial fishermen, charter boat captains and other fishermen.
The data and samples generated in the Fish Monitoring Program are made available to government agencies (EPA, NOAA, Department of Interior, ADF&G, DHSS), university researchers, and the public to advance work in evaluating toxicological impacts on coastal ecosystems and fish health issues.
State of Alaska:
Federal:
Other:
Into the Future:
The results of the project to date allow us to define:
Where on-going routine sampling is needed for sentinel monitoring
Areas or species that may need further evaluation
New species or locations that need to be assessed
Actions needed to mitigate any negative impacts of environmental pollutants on Alaska's resources.

Indicates an external site.