Federal Facilities in Alaska
Table of Contents
---
History of Federal Facilities in Alaska
Since Territorial Days, Civilian Federal Agencies have provided public services throughout Alaska. Basics such as schools, power generation, mail service and navigational facilities have been built and operated for Alaska residents. As environmental awareness increased, many agencies have performed audits of their facilities, finding impacts from petroleum and hazardous materials used in historical operations. Issues such as fuel tank farms with leaks, buildings with lead paint or asbestos, older landfills with erosion problems and abandoned buildings with physical hazards have been discovered. In certain cases, Civilian Federal Agencies have also inherited environmental issues through land conveyances. While not in the majority of land transfers, certain lands with contaminated soils, water and physical hazards have been transferred to various agencies to manage.
Alaska has played a critical role in national defense over the past sixty-plus years. During World War II numerous airfields, coastal defense sites, naval bases and other facilities were constructed to stop the Japanese invasion and to ferry needed supplies to Russia. During the Cold War a network of radar and communications facilities was constructed around Alaska to detect and respond to Soviet aircraft or missiles that threatened the United States. However, environmental practices were not the same then as they are today. Operations often resulted in spilling or disposing of oil and other hazardous materials on-site or nearby. Facilities no longer needed for defense purposes were often abandoned, with many buildings, debris and contaminants left behind. In 1986 Congress established the Defense Environmental Restoration Act (DERP) to cleanup Department of Defense (DOD) contaminated sites.
State Oversight of Cleanup
The Department of Environmental Conservation (DEC) is working closely with the DOD and the Civilian Federal Agencies to ensure that sites are properly prioritized, characterized and cleaned up to safe levels in accordance with State laws and regulations. The State and DOD entered into a Defense State Memorandum of Agreement (DSMOA) in 1991. This agreement provides a basis to cooperatively work on cleaning up contaminated sites. DEC has over 1200 individual DOD sites located on approximately 200 facilities. All sites are listed with detailed information in the Contaminated Sites database. The state is actively working with Civilian agencies to obtain funding and management cooperation similar to the DSMOA agreement.
DEC project managers review, comment on and approve site characterization, cleanup workplans and reports prepared by the Federal government and its contractors. They conduct site inspections to verify site conditions and that fieldwork is being done correctly. Project managers participate in community involvement activities including public meetings, Restoration Advisory Board (RAB) meetings, preparing fact sheets and providing training or other information to inform and include citizens in cleanup projects.
U.S. Department of Defense
The Department of Defense (DOD) consists of multiple service components (the Air Force, Army, Navy, Defense Logistics Agency and Defense Energy Support Center) each with the responsibility to clean up sites under its jurisdiction. The U.S. Army Corps of Engineers is responsible for cleanup at Formerly Used Defense Sites (FUDS), which are properties that the Department of Defense used, but, as of 1986, had been transferred out of Department of Defense's ownership or control and are now owned or operated by other federal, state, local or tribal governments, or private parties.
DOD Services implementing cleanup in Alaska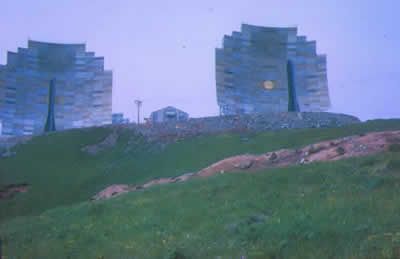 Air Force
Army
Navy
Formerly Used Defense Sites (FUDS)
Defense Logistics Agency
Defense Energy Support Center
Civilian Federal Agencies in Alaska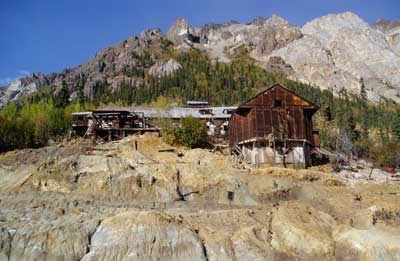 There are several civilian federal agencies that have contaminated sites in Alaska. The list below contains links to a complete listing of civilian federal agencies with contaminated sites in Alaska.
Community Involvement
DEC, DOD and other federal agencies seek public input on site cleanups through several outreach efforts. One or more of the following tools may be used at each site to communicate with and involve interested citizens in the process:
Public meetings
Proposed Plan public comment periods
Fact sheets
Information repositories on or near installations
Site tours
Community relations plans
Technical Review Committees
Technical Assistance for Public Participation (TAPP) grants that provide RAB members with funding for training on technical environmental restoration issues.
See also various federal websites for more information on federal contaminated site management:

Indicates an external site.