F/V Alaska Ranger
Location

Southern Bering Sea, 60 nm NW of Umnak Island, 120 nm W of Dutch Harbor and 38 nm N of the coast of Islands of Four Mountains at Latitude 53° 53'N, Longitude 169° 59'W

Time/Date

The U.S. Coast Guard (USGC) notified ADEC at 4:41 AM on March 23, 2008, that the F/V Alaska Ranger had lost control of its rudder and was sinking. The F/V Alaska Ranger is a 190 foot catcher-processor vessel which was transiting to the fishing grounds in the Bering Sea.

Spill Id

08259908301

Product/ Quantity

An unknown amount of diesel fuel spilled. USCG reported that there was as much as 140,000 gallons of diesel fuel on board.

Cause

Vessel sank in 1,053 fathoms (6,318 feet) after losing rudder and taking on water.
ADEC Situation Reports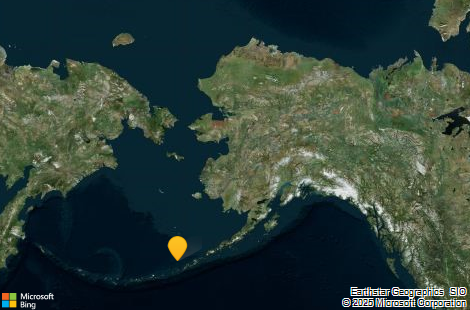 Contact Information

Indicates an external site.