AK West Truck Rollover
Location

Mile 45, Elliot Highway, which is located north of Fairbanks.

Time/Date

Alaska Pipeline Service Company's Security staff at Pump Station #7 reported the spill for Alaska West Trucking at 10:37 PM on May 31, 2008to the Alaska State Troopers, who notified ADEC immediately.

Spill Id

08309915201

Product/ Quantity

Approximately 80 gallons of diesel fuel was released from the tractor saddle tank to the shoulder embankment soil of the Elliot highway at Mile 45. The Spec. 101 ISO tank containing 5,481 gallons of Methanol Quaternary Ammonium (cleaning solvent), UN 2924, did not breach during the incident, but released less than one-quarter gallon through the breather into a container.

Cause

An Alaska West Express tractor with an ISO-trailer containing 5,481 gallons of cleaning solvent lost control while descending on Elliot Highway slope at mile 45. Weather conditions were not a factor in the incident. The tractor and trailer careened off the highway, removed steel guardrails, and then landed on its side against a steep embankment near the final curve of the descent. There were two 150-gallon and two 80-gallon saddle tanks containing diesel on the tractor, of which only one 80-gallon tank released all of its content onto the embankment soil. Embankment soils are poorly graded gravel with cobbles, sand, and silt. Approximately one cubic yard of soil was removed after the wreckage was recovered. The driver was medivaced from the incident for medical attention.
ADEC Situation Reports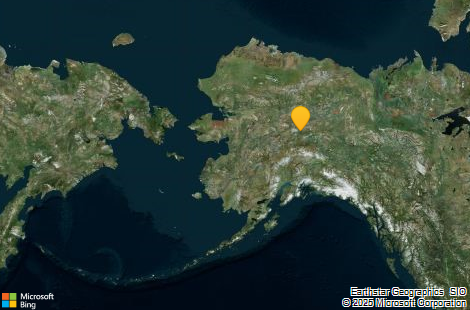 Contact Information

Indicates an external site.