Pile Bay Road Tanker Trailer Spill
Location

Pile Bay Road, Lake Iliamna. Pile Bay Road is located approximately 170 miles to the southwest of Anchorage, on the northeast end of Lake Iliamna. The exact spill location is 59° 45.474'N / 153° 50.734'W.

Time/Date

Alaska State Troopers notified ADEC at 7:30 PM on June 6, 2009

Spill Id

09269915701

Product/ Quantity

The Potential Responsible Party (PRP) reported to the Alaska State Troopers that the tank trailer contained an estimated 9,500 gallons of diesel fuel before the incident. ADEC staff on scene reviewed the loading records for the tanker trailer and the emergency off-loading and estimated the spill to be approximately 1,400 gallons.

Cause

On June 6, 2009, the Central Alaska Response Team (CART) received a report of a spill on the Pile Bay Road near Lake Iliamna. A 9,500-gallon tanker trailer operated by Iliamna Development Corporation (IDC) had been unhitched from a truck tractor in the early afternoon, leaving it on blocked landing gear and parked on a 5 percent downgrade slope approximately 200 feet from the Iliamna River old bridge crossing. Approximately five hours later, the tanker trailer was discovered lying on the ground spilling fuel. The investigation determined that approximately 1,400 gallons of diesel fuel was spilled when the trailer landing gear collapsed causing a hairline crack along a weld and a quarter-size hole in the tank. The spill migrated downhill from the source to approximately 50 feet from the edge of the river. On June 9, 2009, fuel sheen was discovered entering the Iliamna River through fractures in the bedrock underlying the spill site.
ADEC Situation Reports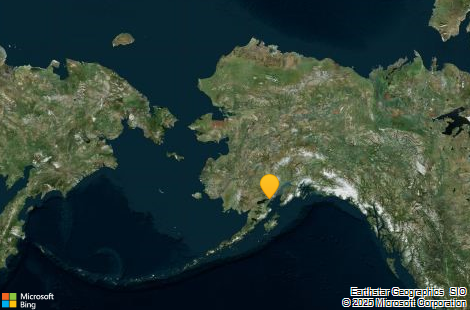 Contact Information

Indicates an external site.