Tug Pathfinder Grounding
Location

The grounding occurred on Bligh Reef, Prince William Sound, Alaska (60° 50.39' N, 146° 52.94' W).

Time/Date

The grounding of the tug Pathfinder was reported to the U.S. Coast Guard's (USCG) Vessel Traffic System in Prince William Sound at 6:15 PM on December 23, 2009. The USCG reported the grounding to ADEC at 7:52 PM on December 23, 2009.

Spill Id

09229935701

Product/ Quantity

The amount spilled is currently unknown. The vessel had approximately 123,000 gallons of diesel fuel on board at the time of the grounding. Three of the tug's diesel tanks were breached: one on the port side (1P) and two on the centerline (2C and 3C). Tank 1P did not contain any fuel, and Tanks 2C and 3C contained 10,000 and 23,540 gallons of diesel fuel, respectively, at the time of grounding.

Cause

The 136-foot tug had completed an ice survey and was headed back to port at the time of the grounding. The grounding caused extensive damage to the hull, including tearing a 4- to 5-foot hole at the keel. The cause of the grounding is unknown at this time and is being investigated by the USCG and ADEC.
ADEC Situation Reports
Maps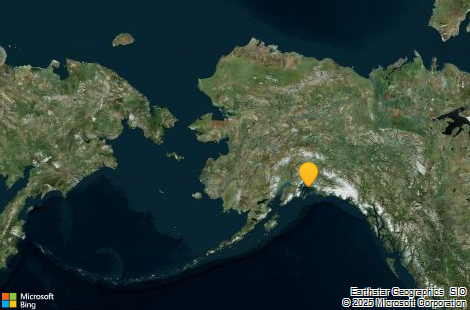 Contact Information
Photos
Images may be downloaded for free and used in publications provided credit is given to the source.
December 24, 2009
---
December 25, 2009
---
December 26, 2009
---
December 27, 2009
---
December 30, 2009

Indicates an external site.