Princess Kathleen
Unified Command
Whenever there is an incident involving more than one agency with jurisdiction, a joint command arrangement, called the Unified Command is implemented. This webpage provides a compilation of general information, reports, press releases, maps and relevant links meant to aid members of the Unified Command and inform the public during a response. Not all information provided here has been jointly approved or endorsed by every member of the Unified Command.
Location

Point Lena, Favorite Channel, north of Juneau, Alaska

Time/Date

The S/S Princess Kathleen grounded and sank off Point Lena on September 7, 1952

Spill Id

10119904701

Product/ Quantity

The total volume of number 6 bunker oil and other oils on-board the vessel at the time of sinking is unknown. Volume of Bunker Oil and Other Petroleum Products Recovered is 130,000 gallons from 14 of 14 tanks

Cause

The 369-foot passenger vessel S/S Princess Kathleen grounded on Point Lena, just north of Juneau, during bad weather on September 7, 1952 and suffered damage to the forward-most section of the bow. As the tide came in, the vessel flooded from the stern and slid off the point. Approximately 10 hours later during an incoming tide she slipped off the rock and sank with an unknown quantity of fuel oil in her tanks. The vessel now sits at an angle on its port side at a depth ranging from 52 feet at the bow to 134 feet at the stern. Since her sinking, periodic fuel releases and oil sheens have been noted in her vicinity.
ADEC Situation Reports
Unified Command Press Releases
Status Updates
Vessel Model Images
Click below to show/hide content
Global Diving & Salvage is developing a dimensional graphic of the Princess Kathleen in her current state. The graphic will assist Global Diving & Salvage during the fuel volume estimation process. The Unified Command will determine, based on the volume estimations, if they will pursue fuel removal.
Videos
Videos are hosted externally on Vimeo.com
Presentation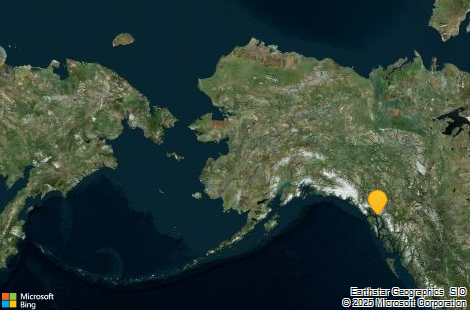 Contact Information
Map
Princess Kathleen Spill Response Map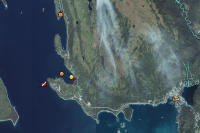 An interactive web map showing priorities identified by State and federal resources agencies for protection of salmon streams in the unlikely event of a large spill from the Princess Kathleen. Response equipment has be pre-positioned near sensitive areas in containers for rapid deployment should a response become necessary. Use the "i"dentify tool in the upper right corner to see information on features of the map. Click the "Help" link for more instructions.
Photos
Images may be downloaded for free and used in publications provided credit is given to the source.
Historic photos and dive operations conducted 2/18/2010
---
March, 2010
---
April, 2010
---
May, 2010
---
Dive Photos, taken by local diver Annette G.E. Smith. Note: These photos do not reflect the vessel's current condition.

Indicates an external site.