F/V Kimberly Grounding
Location

The F/V Kimberly is grounded in Jute Bay on the west side of Shelikof Strait. The vessel's position is approximately 57º 33'N, 155º 00'W.

Time/Date

10:06 PM, January 24, 2012. At 5:03 AM on January 25, 2012, the Alaska Department of Environmental Conservation (ADEC) received notification from the United States Coast Guard (USCG) that the fishing vessel Kimberly had run aground on the west side of Shelikof Strait.

Spill Id

12249902401

Product/ Quantity

Approximately 3,040 gallons of diesel, 590 gallons of hydraulic oil, 70 gallons of lubricating oil, and 25 gallons of antifreeze.

Cause

The Kimberly was forced aground by winds gusting to 100 knots. The owner of the vessel reports that the Kimberly was not taking on water when the crew abandoned the vessel, however the vessel's tanks were breached while it remained grounded and the hazardous substances aboard the Kimberly were lost.
ADEC Situation Reports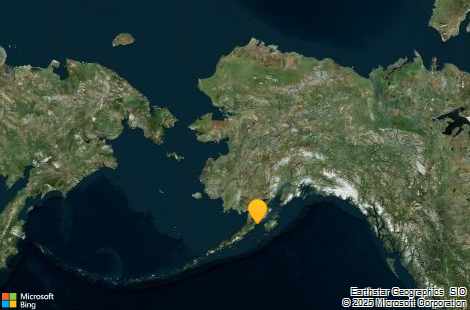 Contact Information

Indicates an external site.