Unified Command: Hilcorp Alaska Baker Platform Fire
Location

Baker Platform, located offshore in Cook Inlet approximately 18 miles northwest of the City of Kenai and approximately 45 miles southwest of Anchorage (Latitude: 60.82917; Longitude -151.33361). See Cook Inlet Platforms & Infractructure map, courtesy of Cook Inlet Regional Citizens Advisory Council website. Additional information on their website at http://www.circac.org/library/

Time/Date

No spill has been reported at this time. The fire was discovered by the crew on board the platform.

Spill Id

14239927501

Product/ Quantity

No spill has been reported. According to Hilcorp there is a maximum capacity of approximately 10,000 gallons of petroleum products on the platform. The Unified Command conducted an overflight of the area at 10:00 a.m., October 3, 2014 and reported no evidence of petroleum product discharge into the Cook Inlet.

Cause

No spill has occurred. A fire started in the above deck structures of the Baker Platform. Cause of fire is under investigation.
ADEC Situation Reports
Press Releases
Weather and Tides
Video
Overflight footage of the natural gas drill platform Baker in Cook Inlet near Kenai, Alaska, filmed by a Coast Guard C-130 Hercules airplane crew from Air Station Kodiak, Oct. 3, 2014. Multiple Coast Guard assets, along with personnel from Hilcorp, Alaska Department of Environmental Conservation, Nikiski Fire Department, CISPRI and Offshore Marine Services responded to the fire on the platform which began Oct. 2. U.S. Coast Guard video.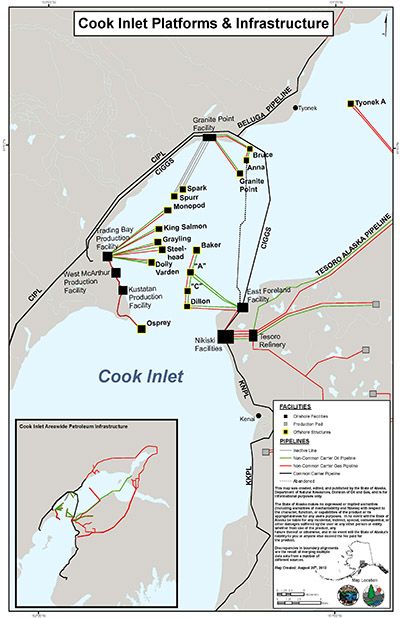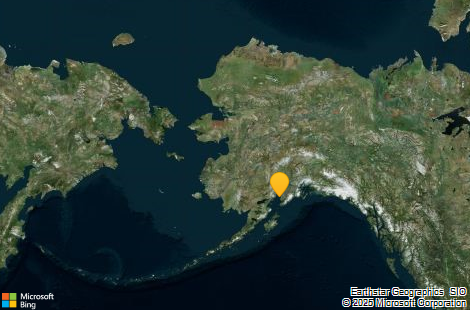 Contact Information

Indicates an external site.