Selawik Water Treatment Plant Diesel Overfill
Location

Water Treatment Plant in Selawik, Alaska approximately 610 feet from the Selawik River

Time/Date

10:00pm November 25, 2020

Spill Id

20389933001

Product/ Quantity

The spilled product is diesel fuel that was transferred from the City of Selawik Tank #4, a 45,986-gallon aboveground tank that services the city, into an aboveground "day tank" at the Water Treatment Plant (WTP) with a capacity of approximately 4,000-gallons. The volume of the spill is under investigation at this time. The source tank is reported to still contain approximately 35,000 gallons following the release.

Cause

A diesel fuel transfer from the Consolidated Tank Farm Tank to the WTP "day tank" was left unattended on November 25, 2020 from 2:25pm until the Water Treatment Plant operator was notified the tank outside the WTP was overflowing and closed the valve at approximately 10:00pm.
ADEC Situation Reports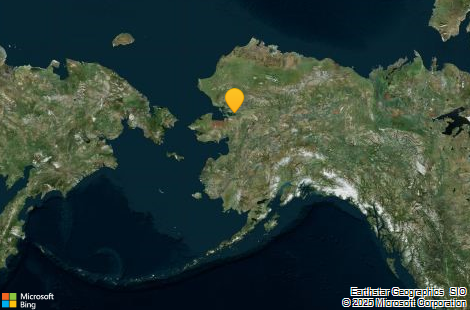 Contact Information

Indicates an external site.